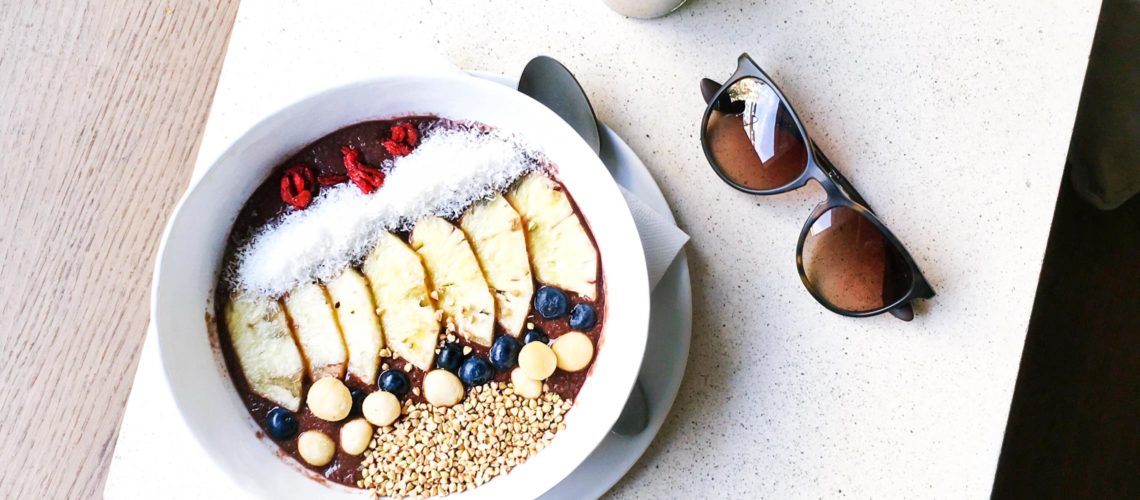 While German food is delicious, comforting and hearty, it's not exactly the healthiest of fares. Sometimes it's hard to eat healthily when travelling, especially in places where the clean eating trend has taken a while to kick off, like in Berlin. Thankfully, times are a changin' and today it's possible to find healthy, nourishing food here, although it's certainly not on every corner and you do have to actively look for it. Back when I lived in Berlin, this is something I really struggled with, since leading a healthy lifestyle has always been important to me. So don't worry, friends! I've searched high and low for you so if you're craving good quality, healthy food in Berlin, here's where to find it.
Where to find healthy food in Berlin:
The Bowl
The Bowl in vibrant Friedrichshain is one of the few certified organic restaurants in all of Germany and the food here is about as simple, wholesome and delicious as it can get. Come here for vegan bowls of everything good for you. Try the Californian bowl which is piled with lemon quinoa, fried sweet potatoes, sesame tamari spinach, avocado, raw apple carrot salad and tomato salsa. So much goodness.
Location: Warschauer Straße 33, 10234, Berlin
Superfoods & Organic Liquids
A smoothie or chia bowl at Superfoods & Organic Liquids right by Rosenthaler Platz is just about my favourite way to start the day. I love the raw cacao smoothie bowl with avocado, banana, raw cacao and coconut milk especially. Even though it feels naughty, I know it's packed full of nutrients so I can enjoy it guilt-free! On a warm summer's day, the chia bowl topped with mango aerola puree and fresh berries is the perfect breakfast. They also have a great range of superfood salads, sandwiches and cold-pressed juices.
Location: Weinbergsweg 23, 10119, Berlin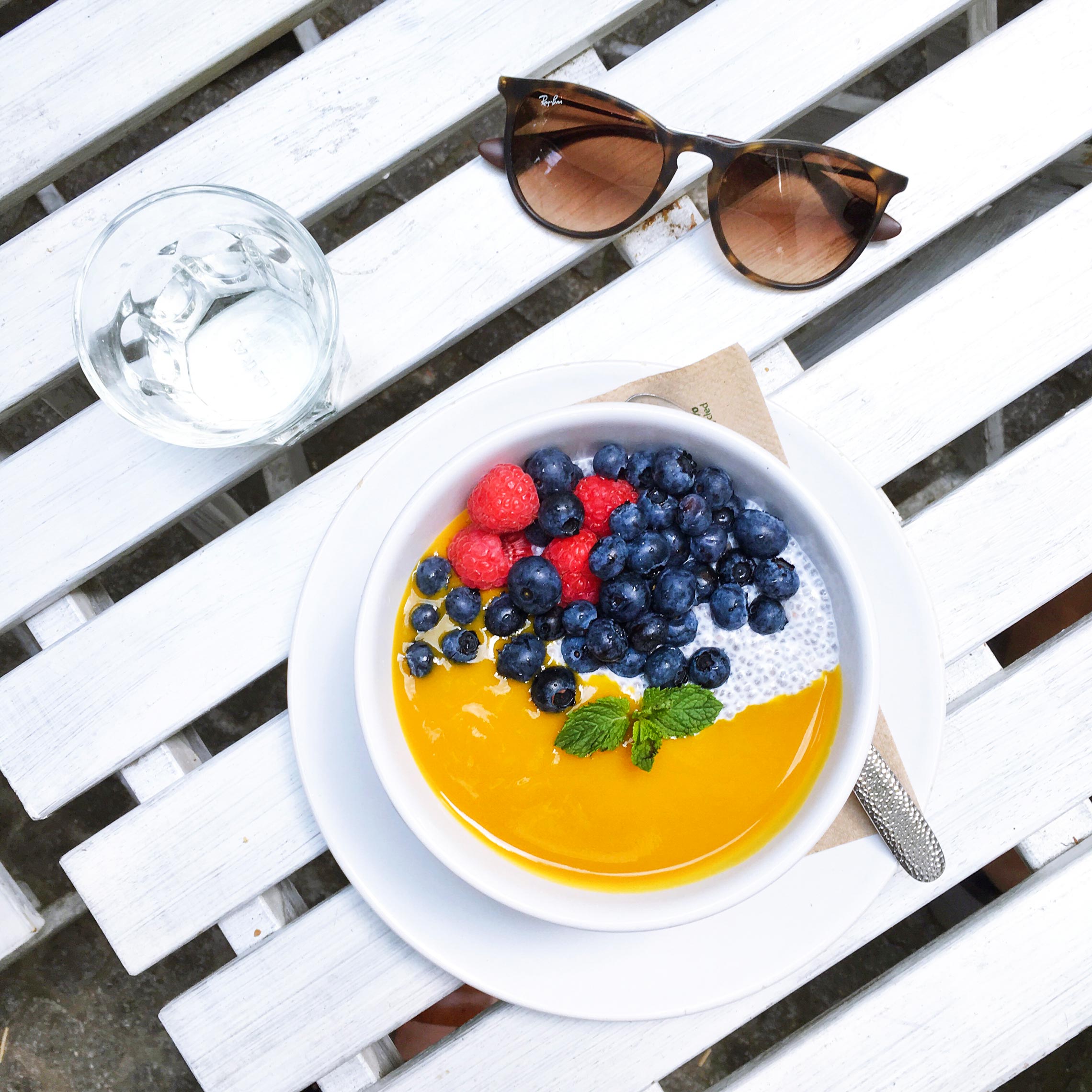 The Store Kitchen
Located on the ground floor of Soho House in Mitte, The Store Kitchen is part of a larger concept store selling a seriously cool selection of designer goods including clothing, books, furniture and cosmetics. After you've had a browse, head on over the cafe and tuck into some nutritious food. For brunch, try the raw porridge with hemp, almonds, nut butter and blueberries and for lunch, it's hard to look past the kimchi brown rice with daikon, coriander and a poached egg.
Location: Torstraße 1, 10119, Berlin
Rawtastic
If you're a vegan, raw-food lover, make a beeline for Rawtastic in Prenzlauer Berg, the first 100% fully raw and vegan restaurant in Berlin. The cooking of food is absolutely verboten (forbidden) here and its served as close to its natural state as possible. Try the power rolls filled with crunchy veggies wrapped in rice paper and served with a spicy almond sauce. You'll leave feeling just about as clean and light as can be.
Location: Danziger Straße 16, 10435, Berlin

Goodies
Not too far from The Bowl sits Goodies, a healthy vegetarian and vegan deli that is a favourite lunch spot for the health conscious. This is a great place to grab a quick meal on the go and I used to always get the babaganoush quinoa wrap with zucchini, eggplant, carrot and rocket.
Location: Warschauer Straße 69, 10234, Berlin
Daluma
Daluma is THE hip place to hang out and was one of the first healthy cafés to open a few years back. It's pretty popular nowadays, with many Berliners and visitors alike flocking here to get a good superfood fix. With a focus on organic, vegan and raw food, the menu at Daluma celebrates food that is seriously good for you. Order an açaí bowl or maybe the quinoa salad with figs, pumpkin seeds, tahini and pomegranate. The fit out is beautiful so if the weather's nice, set up on the big steps outside and watch the world go by but if it's a little chillier, the interior is cosy, bright and minimalist.
Location: Weinbergsweg 3, 10119, Berlin

Travelling to Berlin and looking for more inspiration? Check out these other reads:
Have anything to add to this list? Share it in the comments below!