Known for being one of the world's most beautiful and accessible coastal areas, the Whitsunday region in northern Australia is a gateway to the Great Barrier Reef. Home to over 100 islands, it's no wonder that it is a hub of Australian tourism. There's something here for everyone – from backpackers to families, couples to honeymooners. As with any tourist destination, there are places that can't be missed, but I'm here to share with you the secret spots that the locals don't want you to know about.
A local's guide to the Whitsunday Islands in Australia:
Getting there
There are two direct ways to get to the Whitsundays: plane or car. The Bruce Highway is Queensland's main highway and will take you directly through Proserpine. From here it's only a short drive to Airlie Beach.
Your other option is to fly into one of the two airports. The Whitsunday airport is on the Australian mainland, 8 km south of Proserpine and is the cheapest option if you will be staying in Airlie Beach or any of the surrounding towns. The second option is to fly directly to Hamilton Island, which is perfect if you are planning an island stay.
Beaches
Whitehaven Beach is the jewel of the Whitsundays. Without a doubt it is stunning but in a sea of islands there are plenty of other hidden gems waiting to be explored. These are some local favourites:
Cannonvale beach
Cannonvale is Airlie Beach's lesser known neighbouring town and has its very own beach, complete with a shipwreck. With a walking track from Airlie Beach that takes you directly onto the sand, it's a perfect spot to explore.
Bowen
Just a forty minute drive from Airlie Beach you'll find yourself in the quiet country town of Bowen. Known for their award-winning beaches and home to the famous Bowen mango, you can't go wrong in spending a day here. Make sure to check out both Gray's Bay and Horseshoe Bay and work your way up to the lookout for some stunning views!
Cape Gloucester
If you ever wonder where all the locals disappear to, look no further than Cape Gloucester. Overlooking the aptly named Hydeaway Bay, it's a perfect spot for swimming and water sports. You can bring a picnic and spend the day here but I would recommend staying at Monte's Reef Resort for a night or more. This is a great place to get back to nature away from the tourist hub of Airlie Beach.
Lookouts, swimming holes and walking tracks
Many people come for the blue waters, palm trees and relaxed nature of the Whitsundays. Take the locals' advice and head inland to explore the green hills of the second largest rainforest in Queensland. These little-known spots are our local haven:
Honeyeater walk & lookout
Getting to the top of this one will take some effort but the views are guaranteed to be worth every step. This is the place to go if you want to be on top of the world. Conquering the steep ascent will reward you with views over the islands of the Whitsundays.
Cedar Creek Falls
Cedar Creek Falls is a favourite watering hole for locals. Located mid-way to Proserpine from Airlie Beach you'll find amazing falls during the wet season (November – March) and a calm oasis during the rest of the year. If you're lucky you may even be able to spot some turtles!
Tourist hot spots
As much as we love our local secrets, there is a reason that the popular spots are, well, popular. This is why these spots aren't to be missed:
Whitsunday Island
This is where you'll find both the famous Whitehaven Beach and the Hill Inlet. Spend a day exploring the white sand and clear waters or splurge on a helicopter ride to experience it from above.
Hamilton Island
This mostly car-free island is a home of luxury. Home to one of the world's most luxurious resorts, Qualia, Hamilton Island makes for the perfect romantic escape. The main form of transport here is golf carts, affectionately known to us locals as 'buggies'. They will get you almost anywhere on the island you are wanting to go.
Great Barrier Reef
The Whitsundays makes for an ideal gateway to the Great Barrier Reef. Find the perfect tour with Cruise Whitsundays and enjoy spending a day, or even a night, discovering plenty of underwater secrets.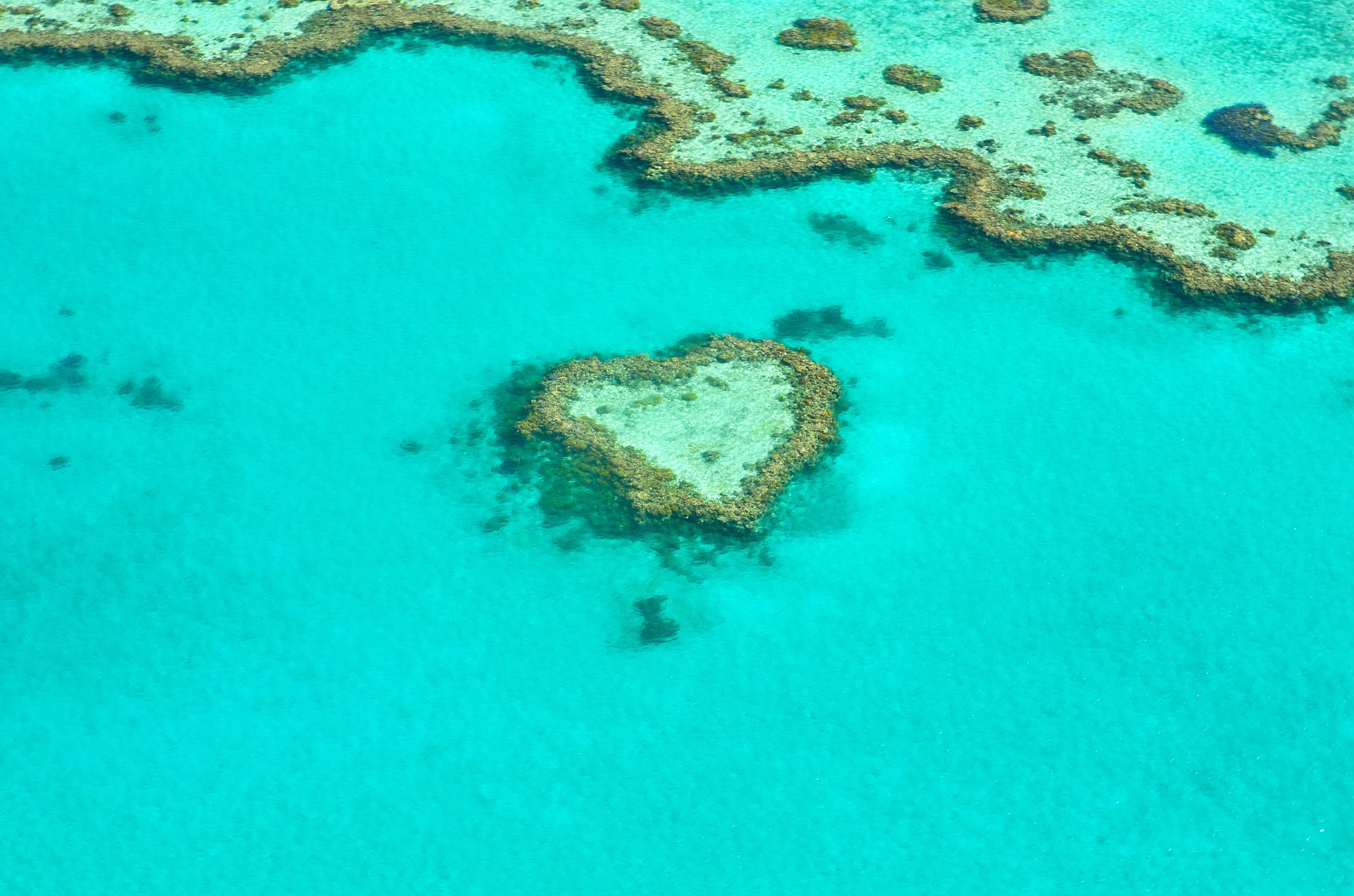 Note: There are many more places I would love to share, like Daydream Island, but due to Cyclone Debbie earlier this year, many places are, sadly, still recovering and rebuilding. Hopefully, soon they'll be back bigger and better than before! Follow more of my adventures on my blog.
Looking for more travel inspiration on Australia? Read these posts next:
Like this post? Pin it for later!
Have anything to add to our local's guide to the Whitsunday Islands? Please share in the comments!