22 FLIGHTS | 10 COUNTRIES | 17 DESTINATIONS
It'll be a brand new year in only a few days time and before I go and start making new plans for 2016, I wanted to take a minute to appreciate just how incredible this year was. From making the transition to working for myself, to visiting home for the first time in a year, from skiing the French Alps to luxuriating in a five-star villa on the Portuguese coast, it's safe to say that 2015 was pretty great amazing! Here's a month by month (not so short) look at 2015 in review:
The highlights reel of 2015:
January
Bringing in the New Year with our besties
Having visitors from home is pretty rare for us all the way over here in Berlin, so when our best friends came to spend NYE with us, we really couldn't contain our excitement! We had such a fun few days exploring Berlin and of course bringing in the New Year with a bang (literally!) from a Berlin rooftop.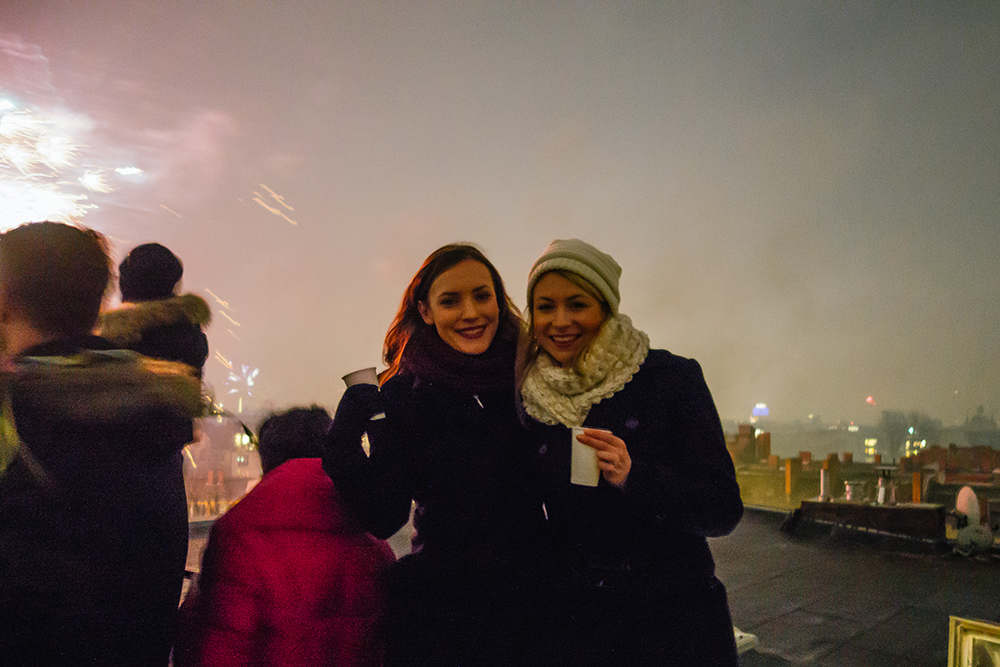 Snowfalls
January also brought a little more snow, which turned the whole city white and bright for a few days until it melted into a grey slush.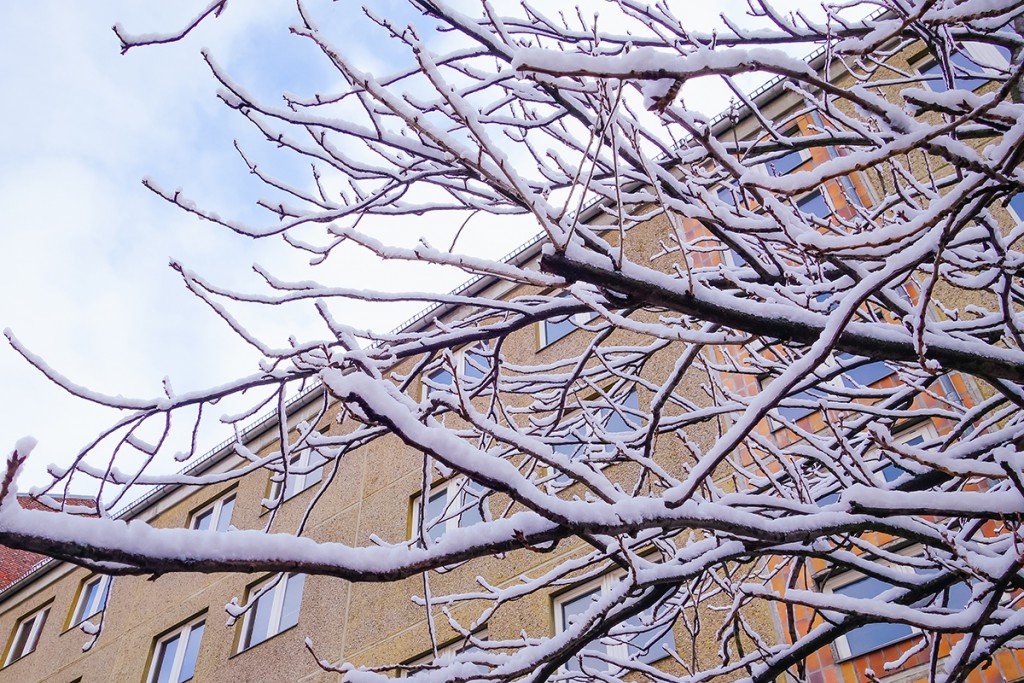 February
Wrocław
During the winter break in February (I was still teaching earlier in the year), we jumped on a bus and went to Wrocław in Poland for three days. It was such a pretty, colourful place! We spent the days wandering around admiring the beautiful architecture, spotting gnomes and eating too many pierogi. I posted a photo diary about our time as well as a post about how darn cheap Poland is.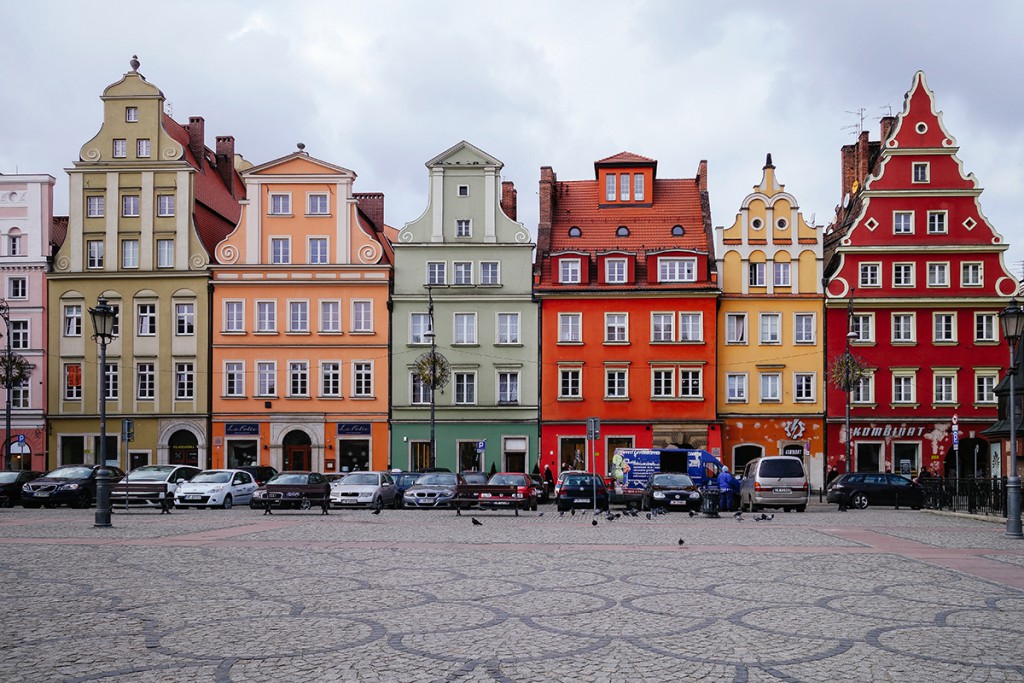 I got really sick
One of the lowlights of the month was when I got a virus and was laid up in bed for two weeks. The best part of it was that it all happened over my birthday and because I needed a doctor's note for my job, I ended up spending half the day at the doctor's office. I'm determined to have double the birthday celebrations next year to make up for it!
March
Copenhagen
Nabbing some super cheap flights, Ben and I jetted off to Copenhagen for a whirlwind weekend. We stayed at a cute little Airbnb in Nørrebro and spent our days drinking great coffee, eating amazing food, getting around by bike, exploring hippie communes and just generally acknowledging the fact that we could totally live there (if the weather wasn't so cold and grey). In fact, I was so enraptured by this Scandinavian city that I wrote a post on 10 Photos That Will Make You Fall in Love with Copenhagen.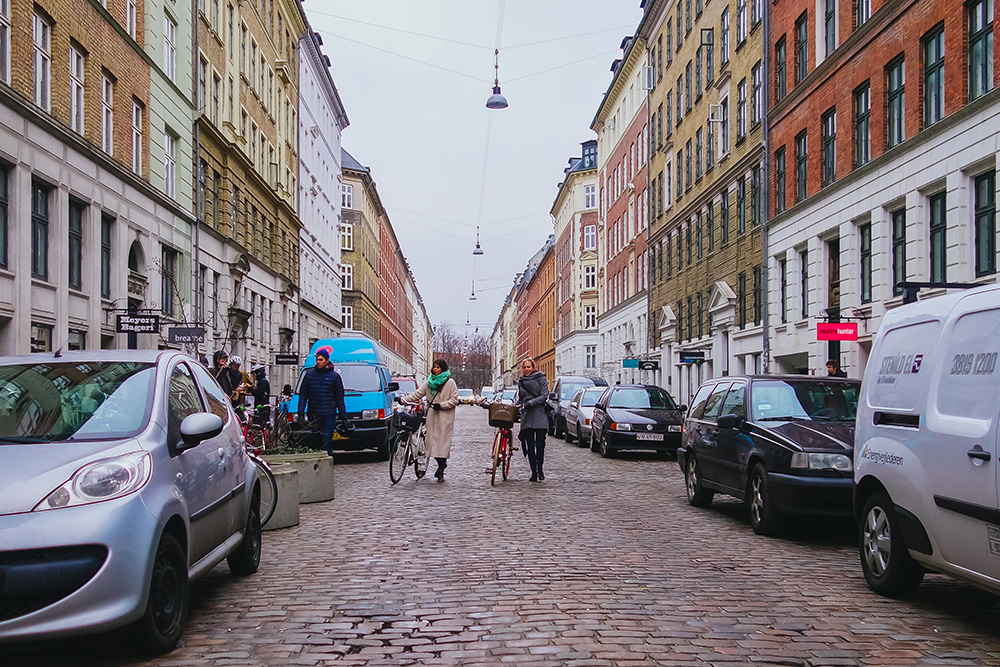 Visiting home
In desperate need for some Vitamin D and good food, we flew the 23 hours home to Australia for a three-week visit at the end of March and into April. Almost as soon as we touched down, we were off on a roadtrip down the coast for some long-overdue beach action. Sunset down in this part of the world is pretty special. You can see for yourself here.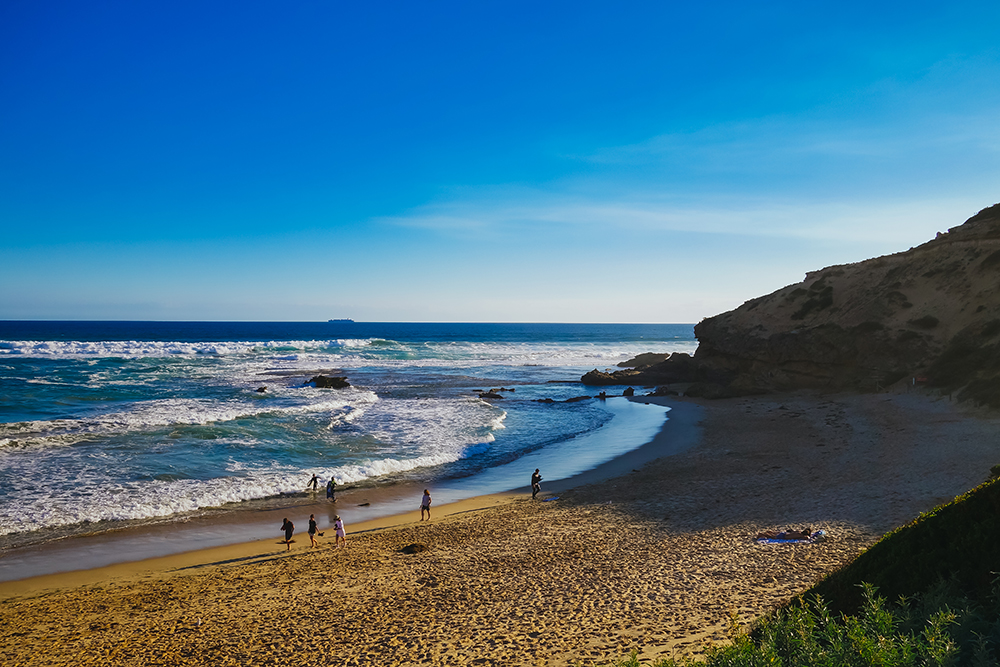 There was, of course, lots of coffee drinking and brunching as is the norm in Melbourne. I summed up my favourite things about my hometown in a post on 10 of my Favourite Things to do in Melbourne.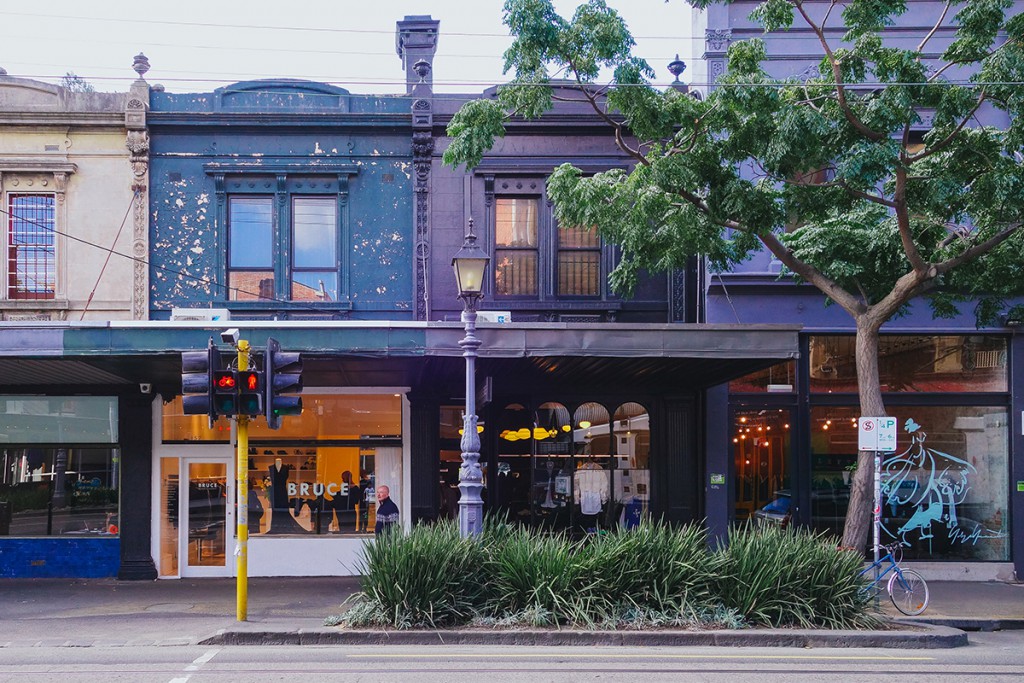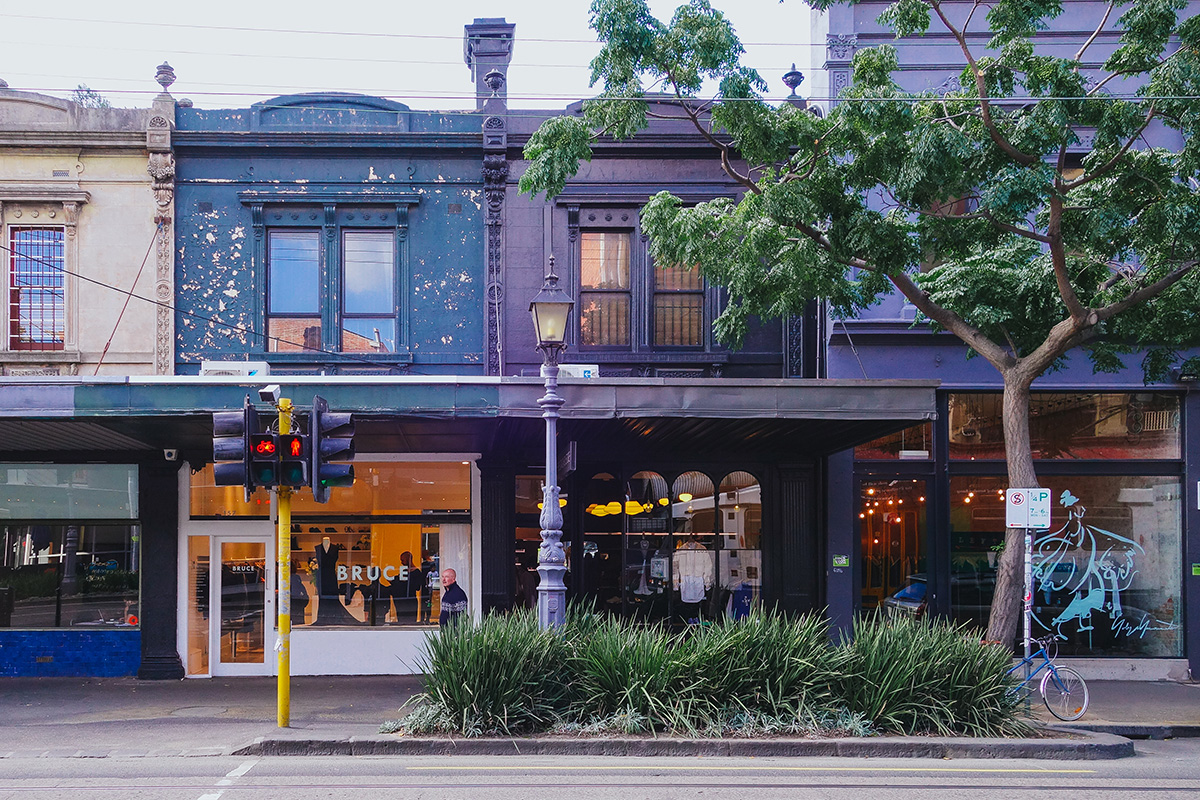 Visiting home also made me realise the things that I missed most about Australia, summed up. It was all summed up in 5 Things Australian Expats Miss About Home.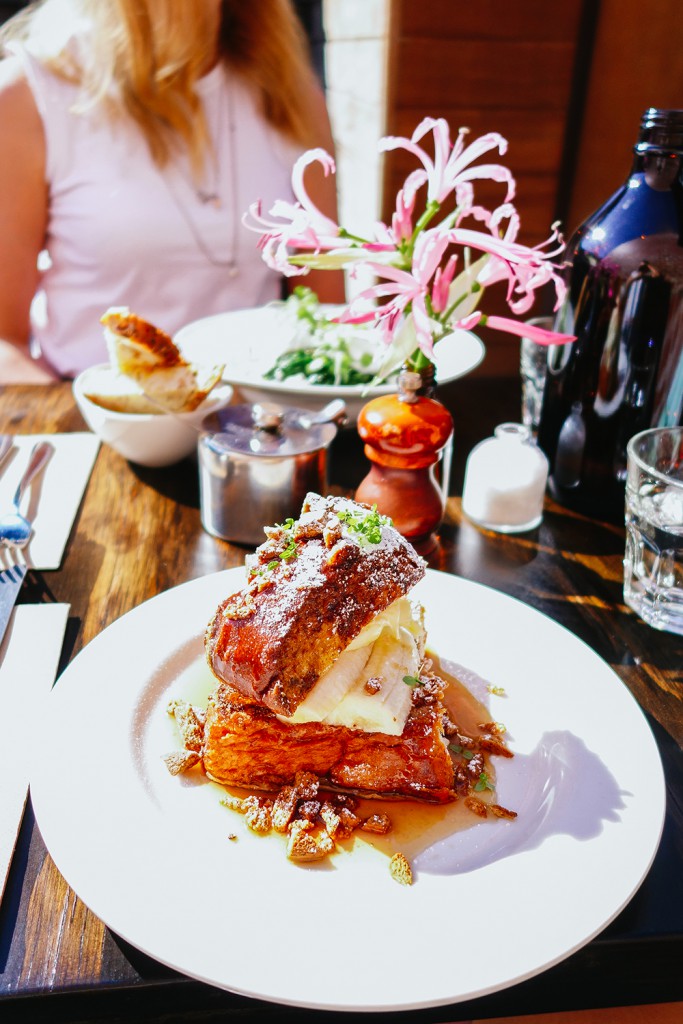 April
Spring!
Leaving Australia was even harder than usual this time around, but we arrived back to Berlin to find that spring had sprung! Pretty, pink flowers had blossomed on trees all over the city and I just wanted to play under them all day long. I was so relieved that the cold weather was finally behind us.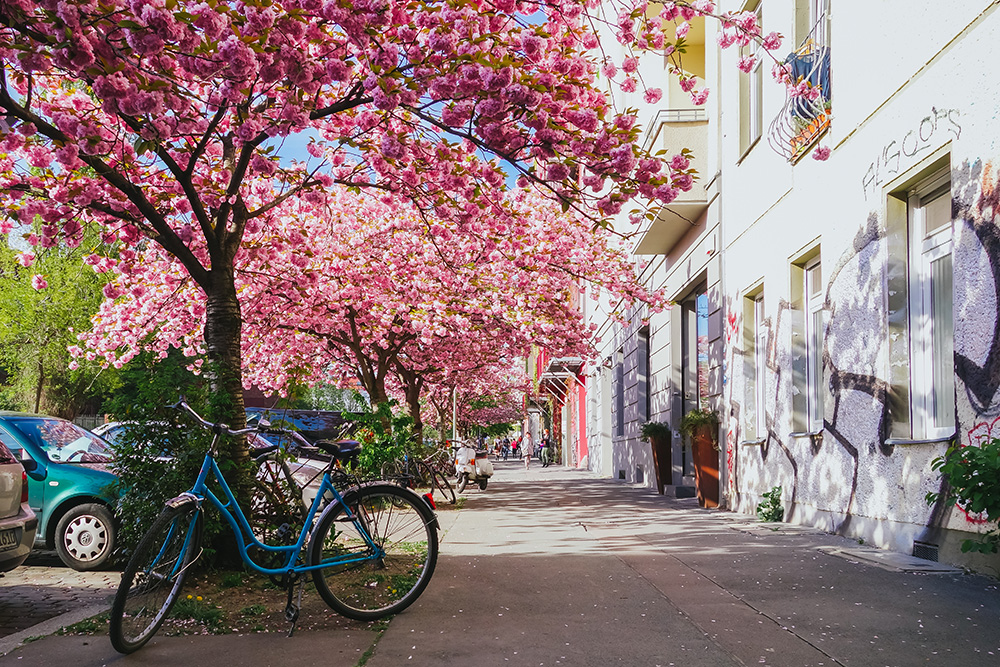 Joining the World of Wanderlust team
April was also the month that I joined the World of Wanderlust team as the Europe contributor! I've been writing about all things Berlin and Europe in general on the WOW site ever since. Go check out the posts!
May
Prague
On the invitation from Guidilo, a new tour company in Prague, I travelled to this beautiful city to review a selection of tours they had on offer. I was so happy to be back in Prague. The food, the magnificent gothic architecture and the genuinely lovely people I met there, not to mention the fantastic tours I experienced meant that I had a wonderful weekend.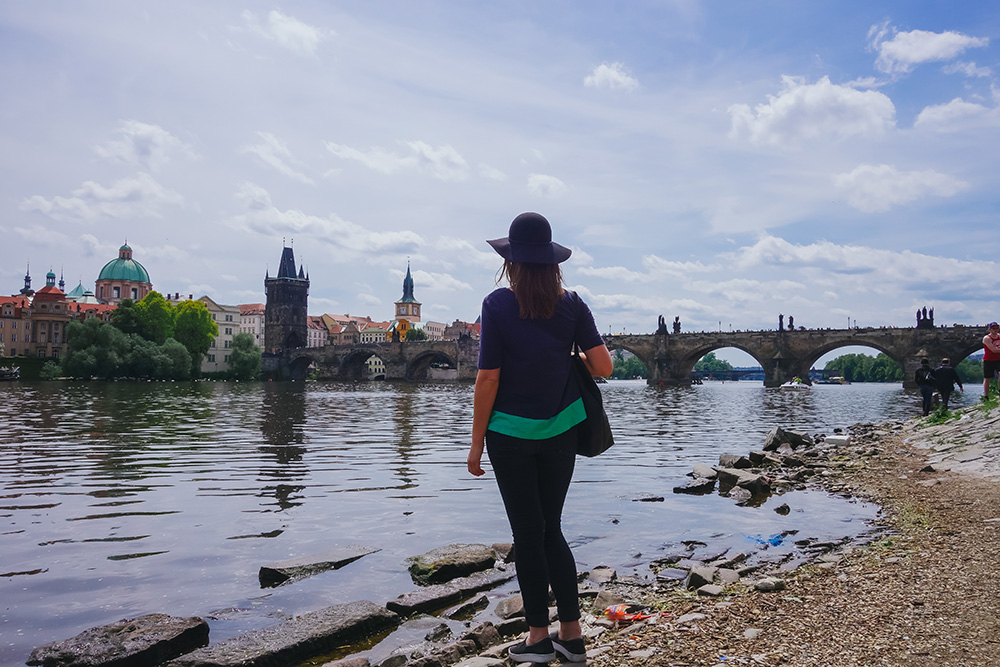 June
June was a quiet month travel-wise, and I spent my spare time admiring Berlin's colourful street art, eating açaí and dreaming about the fact that I was finishing up at my job in only a month! Let me tell you how June dragged on and on and on…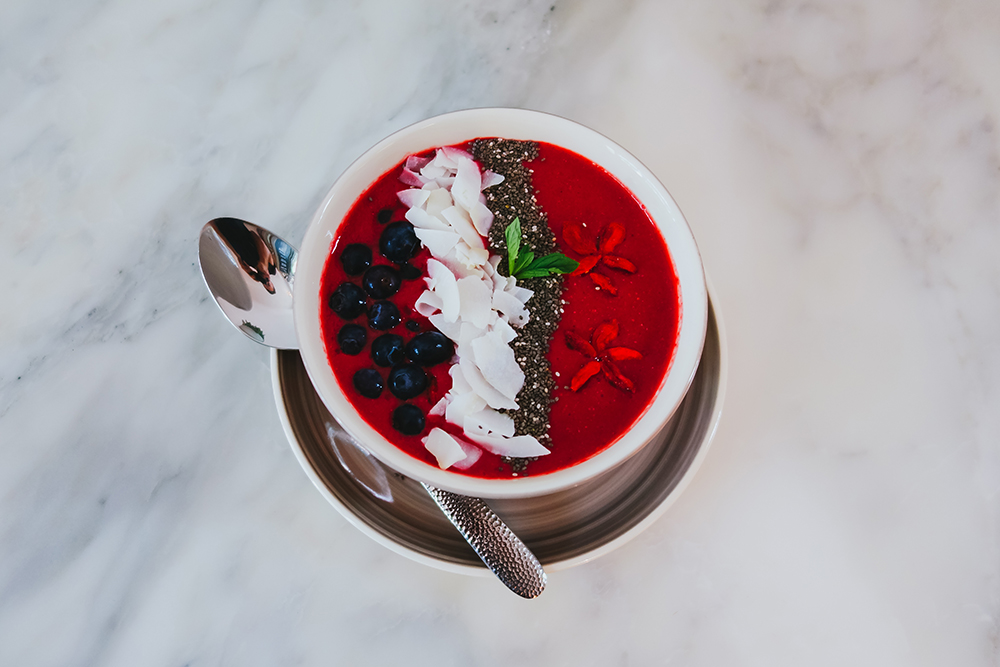 July
I quit my job!
I don't think there was a bigger month than July in the whole of 2015. July was when I decided to give my crappy job the flick and focus on the things that brought me happiness, energy and inspiration: my writing and this blog. It was a very weird thing to go from full-time employment where I was working tirelessly for a company, to being my own boss and completely owning my time and future. Not having a safety net of a regular, stable income was disconcerting at first, but the feeling of empowerment I had over my life again has never had me question my decision. Not once.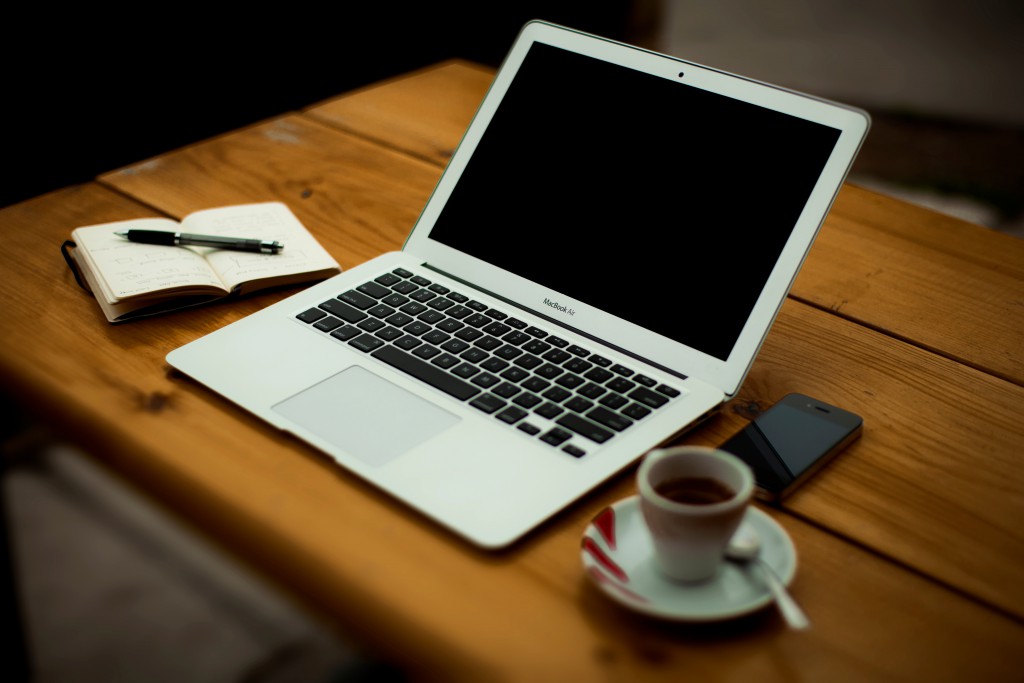 August
Under the Tuscan sun
In early August I headed off on a blogger press trip representing World of Wanderlust to spend a luxurious weekend at Villa Le Maschere, a centuries-old, restored villa hidden away in the Tuscan hills. It was just a dream. Read the coverage here on the WOW blog here.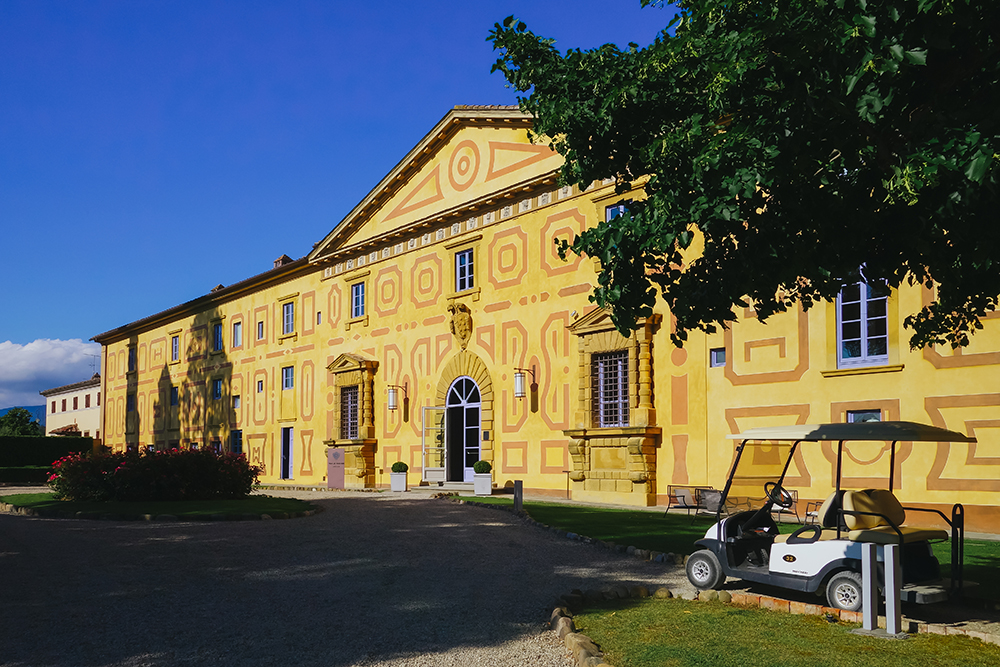 Berlin street art
Back in Berlin I began working with Visit Berlin and our partnership began with a street art tour with Alternative Berlin. It was such a great tour — I got to see some of the most famous street art in the city, learnt lots about the artists and their techniques and even tried my hand at my very own stencil graffiti piece! After the tour, I wrote a post on Where to Find Berlin's Best Street Art.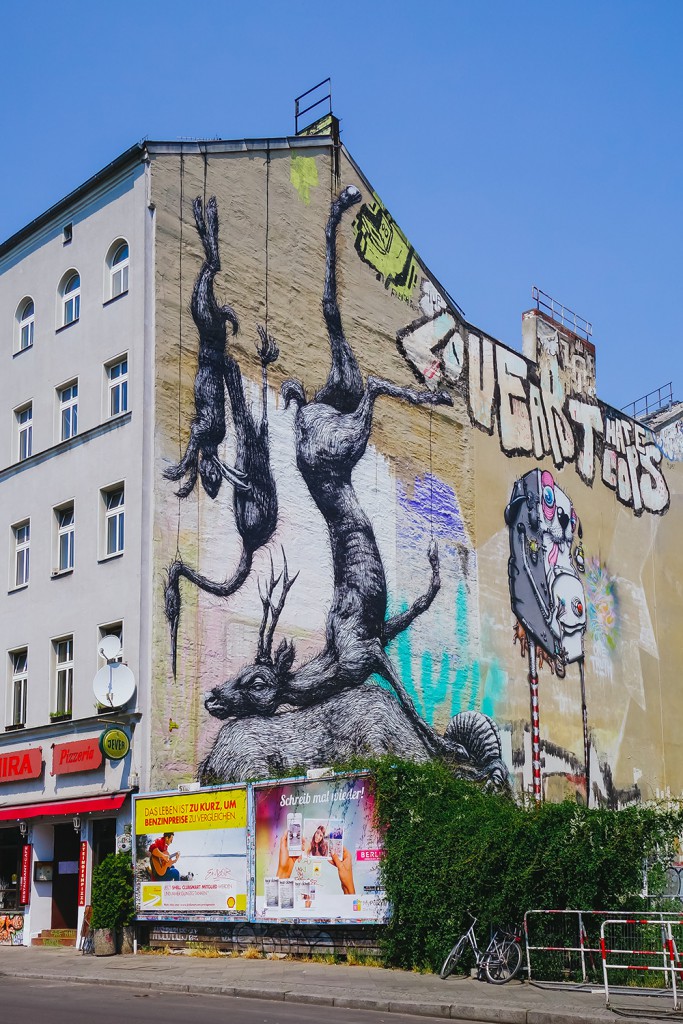 New camera gear!
August was also the month when I decided to upgrade my photography gear. Up until this point I had been using a Sony DSC-RX100M2 to take all my shots, which I loved. This compact camera is amazing in low light, has Wifi capability and is super easy to use, not to mention the perfect size for my handbag! But it was time to upgrade to a DSLR as I wanted more functionality. I went with the Nikon D750 with a 50mm f/1.8G lens and I really feel like I've upped my photography game with it. I have so much still to learn but I'm having so much fun taking it out exploring with me!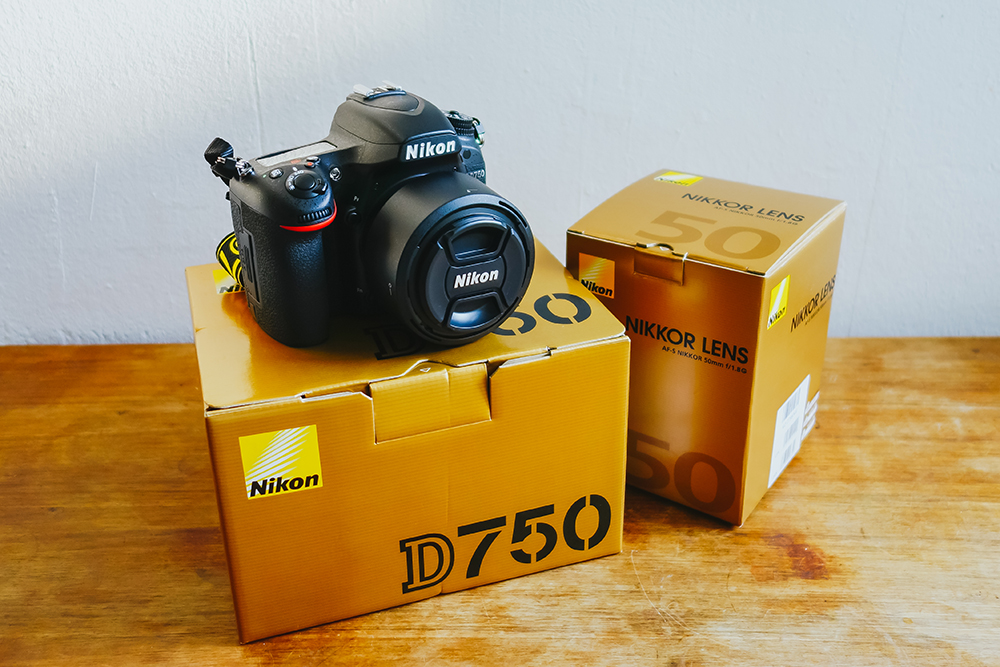 Summer lakes
Berlin was pretty hot in August and one of the things that Berliners love to do to cool off is to visit the lake district. Did you know that Berlin is home to over 80 lakes? We packed a picnic and spent some time down at Schlachtensee (about 45 minutes by train away) which is known for its clean water and peaceful atmosphere.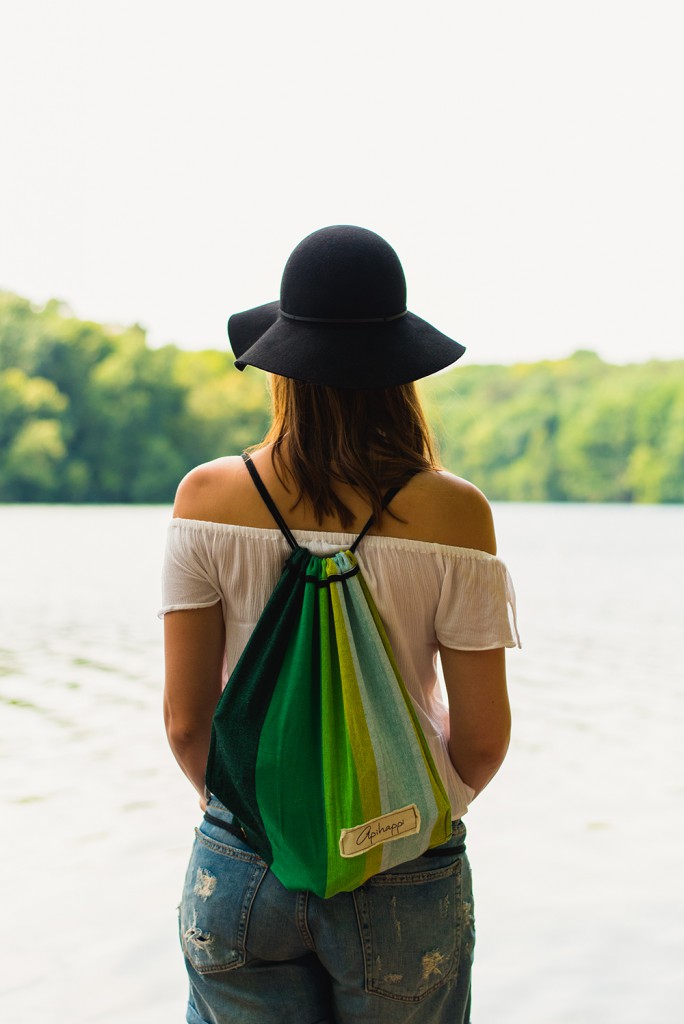 Frankfurt
At the end of August, I flew down to Frankfurt to cover the opening of a brand-new design hotel, the Capri by Fraser Frankfurt, along with a couple of other bloggers. The hotel was super stylish and I wrote a full review of my experience here: Checking into Frankfurt's Newest Design Hotel: Capri by Fraser Frankfurt.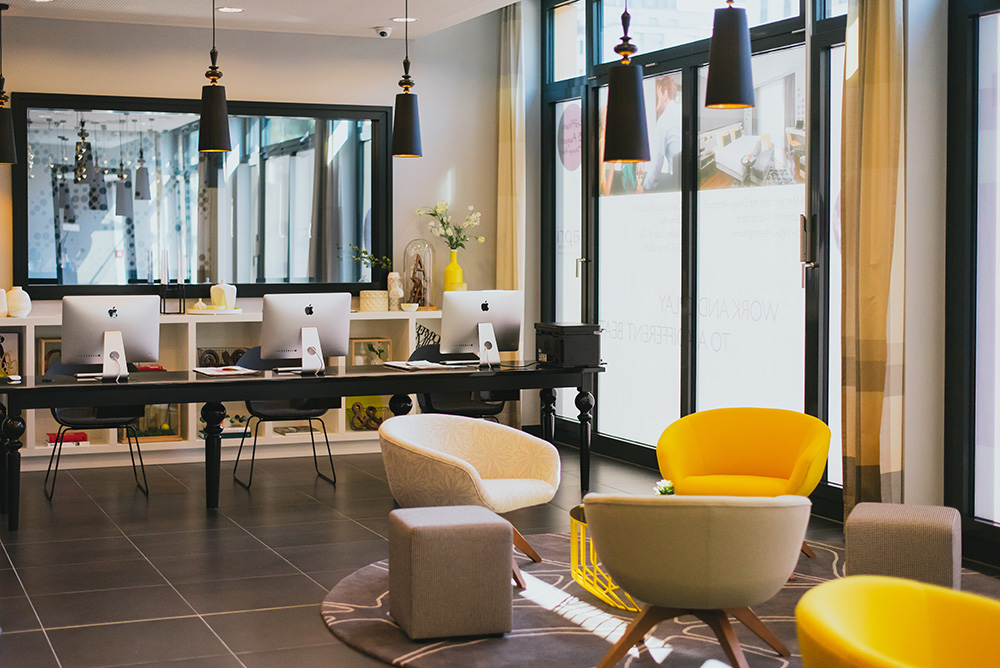 I also had the chance to see a bit of Frankfurt while I was there. I was surprised by how interesting Frankfurt was — something I had not expected to be honest! — and wrote a post about How to Spend a Layover in Frankfurt.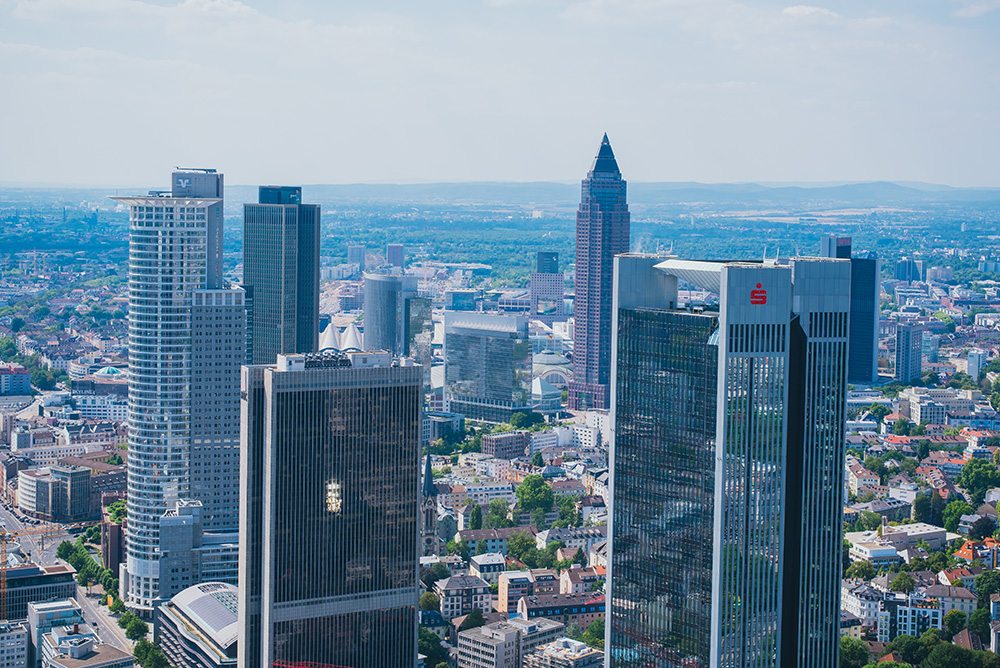 September
The last of summer
After a crazy busy August, the first part of September was quiet, which was just what I needed. I spent the warm days wandering around the city and the warm nights at rooftop bars.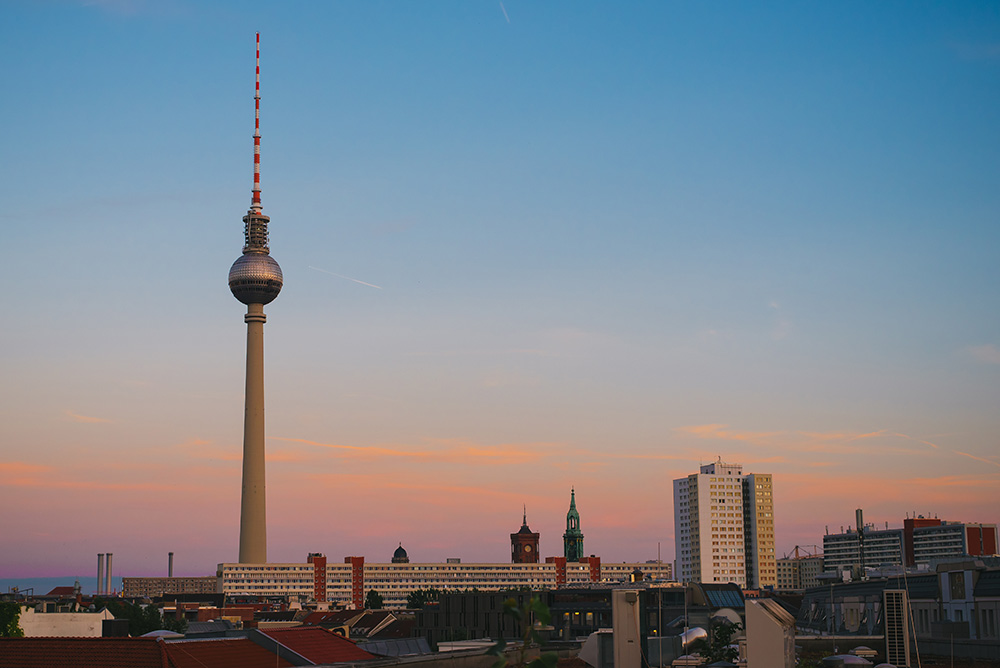 London
Ben and I spent five days in London around the middle of the month as he was presenting at a workshop there. How could I not tag along and make a trip out of it? I was in food heaven in London and wrote a London Food Diary about everything I ate and drank.
I loved wandering the markets while I was there and wrote about it here in 3 London Markets You Need to Visit.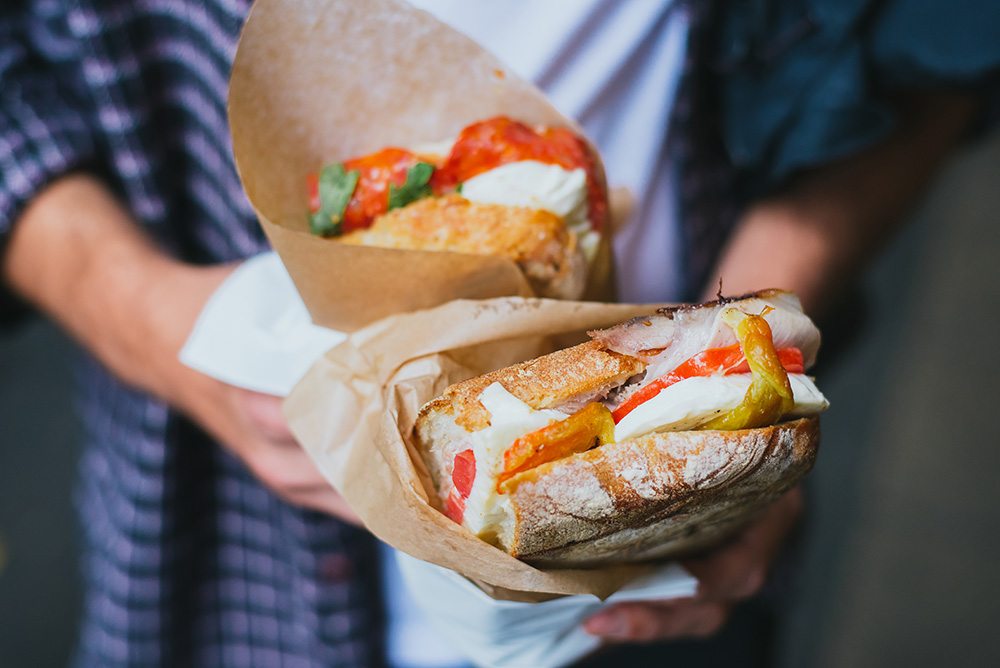 I also fell head over first with Notting Hill. Oh my goodness. Have you been? I spent a whole day getting lost in the little streets imagining I lived in one of the colourful townhouses.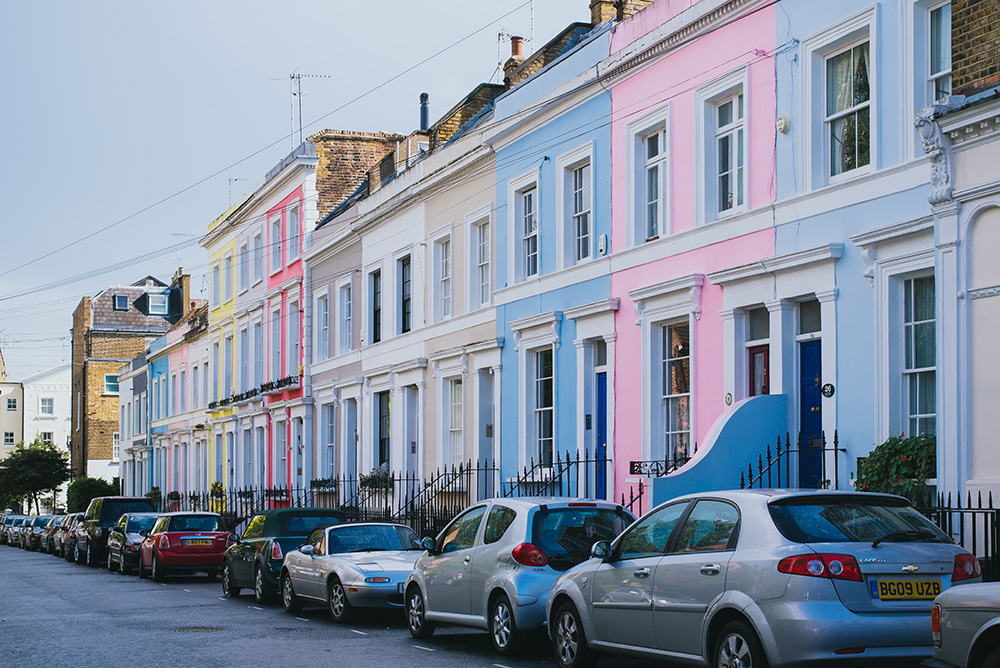 Bologna
In late September we were off to Bologna — a destination I was particularly excited about. You can read why I adored it so much in this post on 10 Reasons You Will Love Bologna.
Of course, my love for this northern Italian city mainly stemmed from its culinary delights. I wrote about them all in this Bologna Food Diary.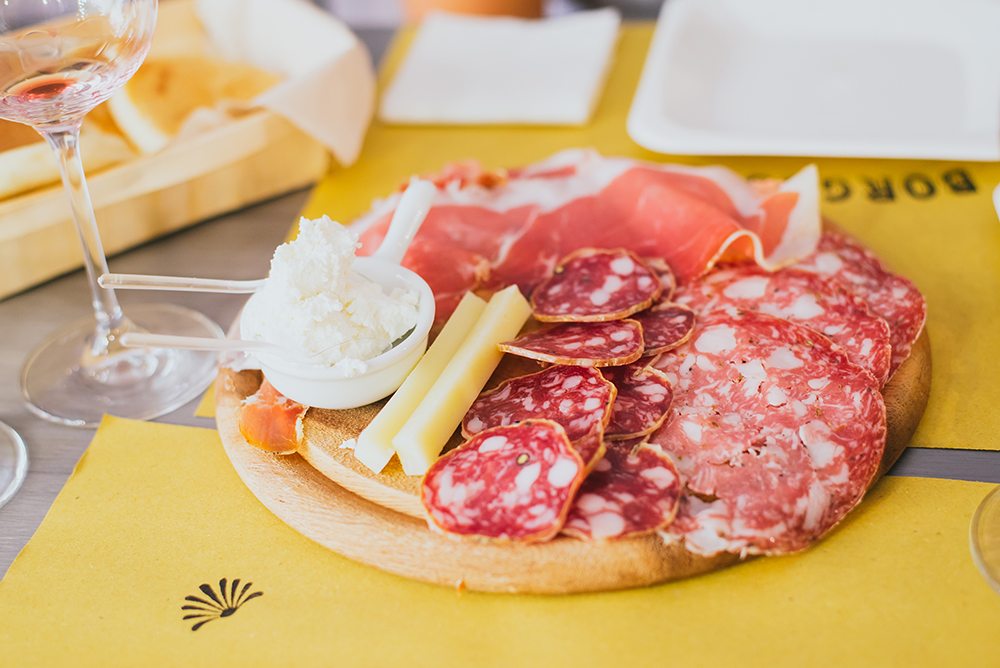 Florence
Since I had won a stay in Florence, that was our next stop. Ben and I spent a beautiful few days in this dreamy city, exploring quiet, hidden lanes, eating gelato daily, feasting on porchetta and washing it all down with sangiovese. Bliss. I summed up my experience in this photo diary.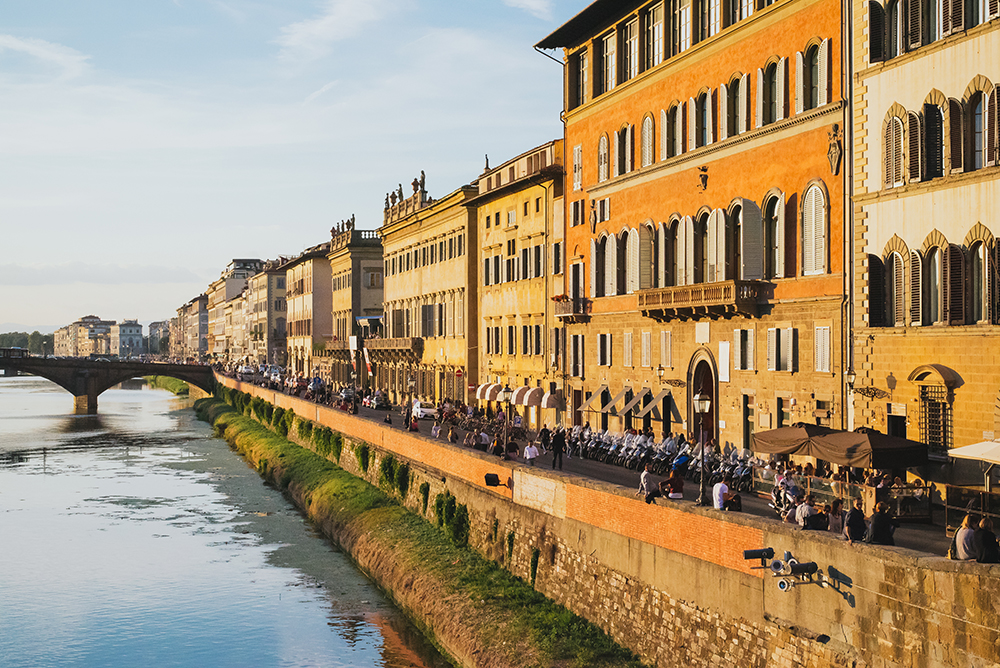 October
Hamburg layover
Only three days after returning from Italy, I was off again to Hamburg, from where I was catching my flight to Portugal to join the inaugural WOW Trip — a fun trip / workshop for the travel contributors of World of Wanderlust. I stayed overnight at the super stylish 25 Hours Hotel Hafencity, which had a fun maritime theme, before flying out the following day.
The WOW Team Trip: Lisbon
True to WOW style, our home in Lisbon for the first two days of our trip was the incredible Four Seasons Ritz Lisbon. Our days were jam-packed full of all the right things: private sightseeing tours of Alfama, Sintra and Cascais, pastéis de nata (those divine portuguese tarts), spa treatments and the most lavish brunch I have ever eaten.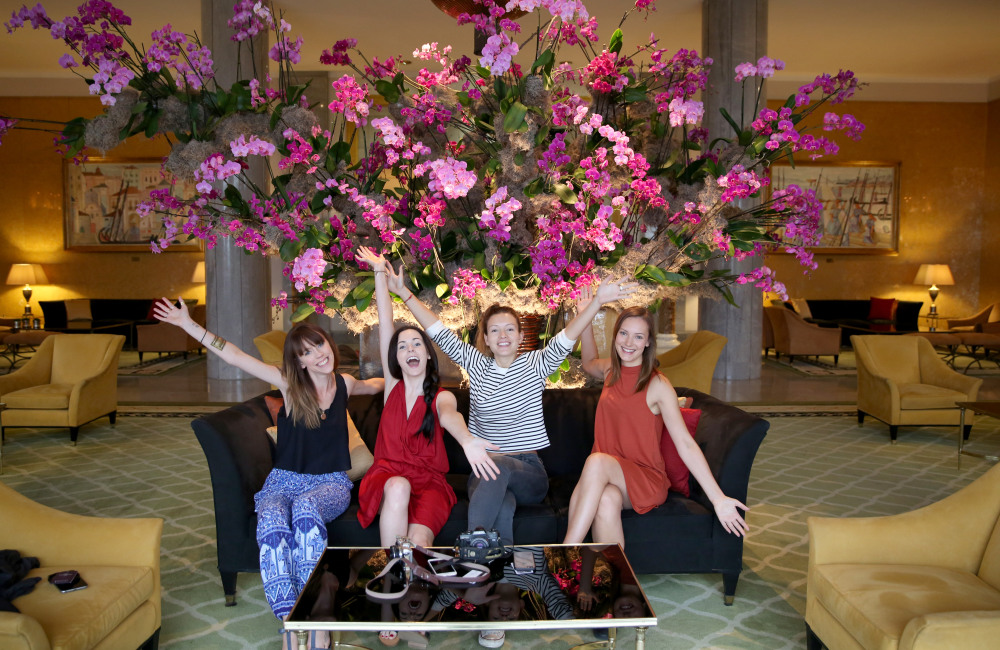 The WOW Team Trip: The Algarve
Just when I thought this trip couldn't possibly get any better, we all jumped in a rental car and drove three hours down to the southern Portuguese coast to the Algarve and Vila Vita Parc, where we would be spending the next three days in our own private villa by the sea. This was, hands down, the most luxurious experience I have ever had and I kept pinching myself to make sure it wasn't just a dream!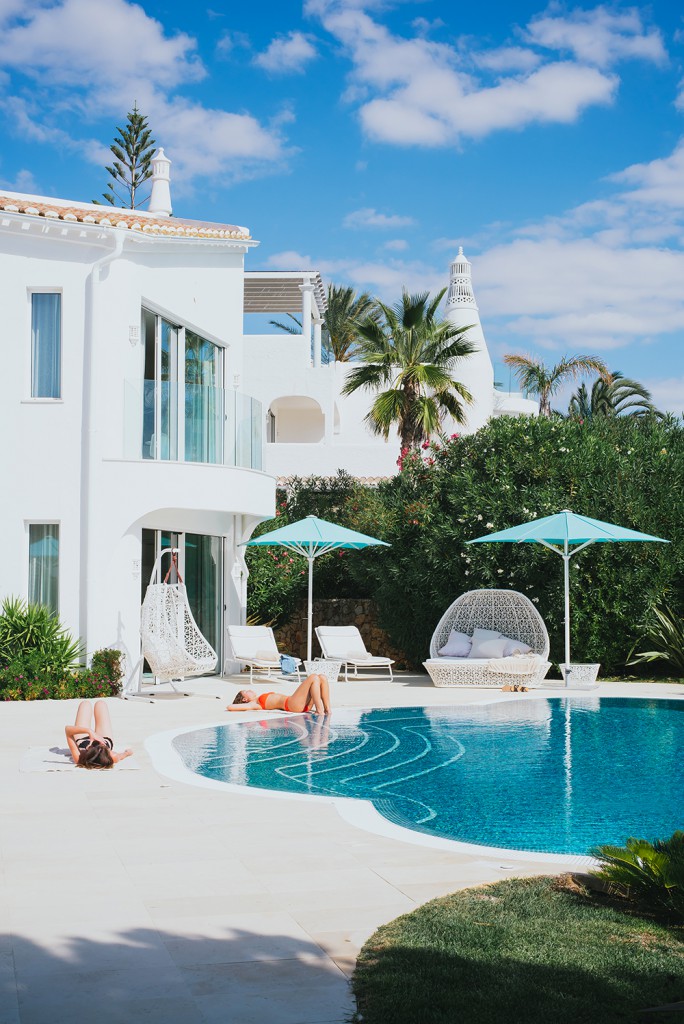 Potsdam
After the most dreamy and inspiring trip to Portugal where I happily soaked up the last of the European summer, I returned to Berlin to find that autumn had firmly taken hold. I ventured out to Potsdam (less than an hour out of Berlin) with some friends to stroll under the golden, falling leaves, to admire the beautiful architecture and to pretend that I was a princess walking around the grounds of my very own palace.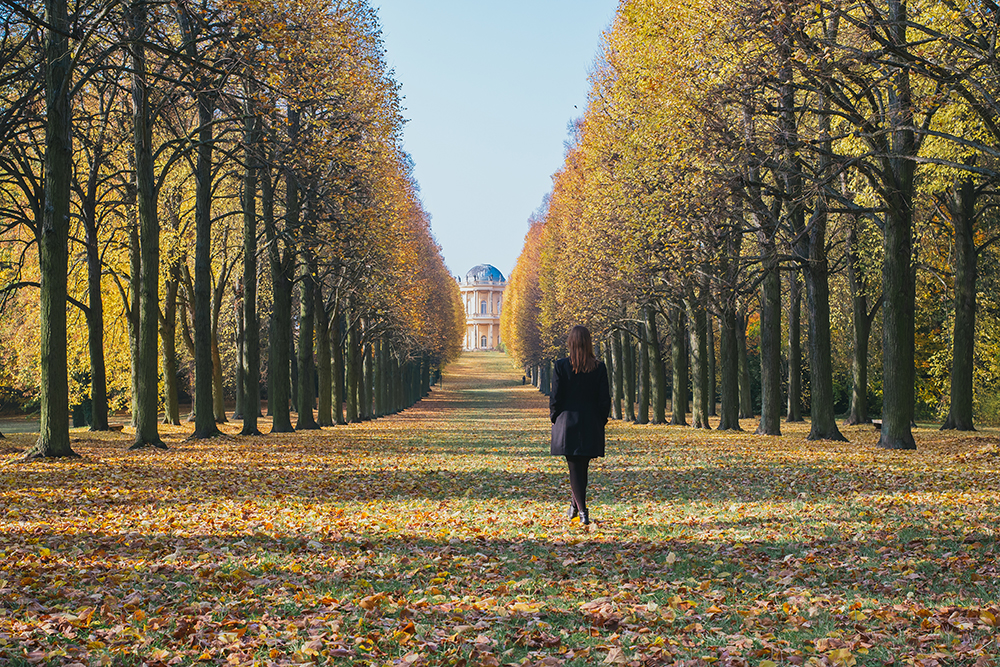 November
Exploring abandoned Berlin
It's always a little bit thrilling exploring places you shouldn't, isn't it? One Sunday in early November, a few of us went to explore an abandoned railroad yard only a few stations north of where we live. I took lots of photos and wrote a post about it here.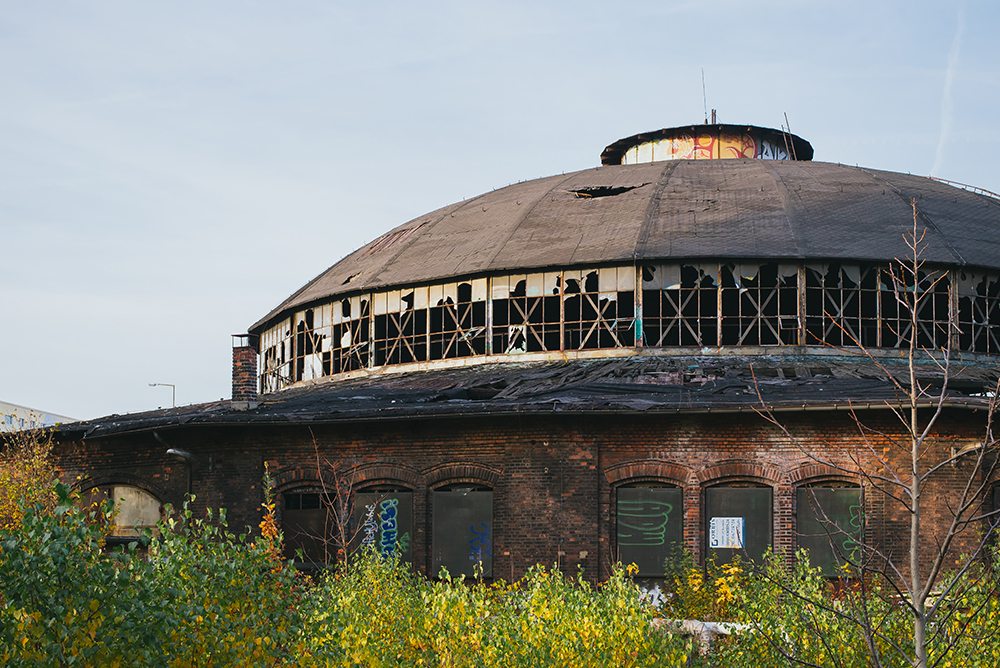 Hamburg (round two)
Since I only scratched the surface of Hamburg when I visited in October, I was determined to get back there as soon as I could — in fact, the very next month! I stayed at the beautiful Hotel Atlantic Kempinski Hamburg, a beautiful old world hotel, and spent a wonderful couple of days exploring more of the city that I didn't get a chance to last time. I summed it all up in a photo diary.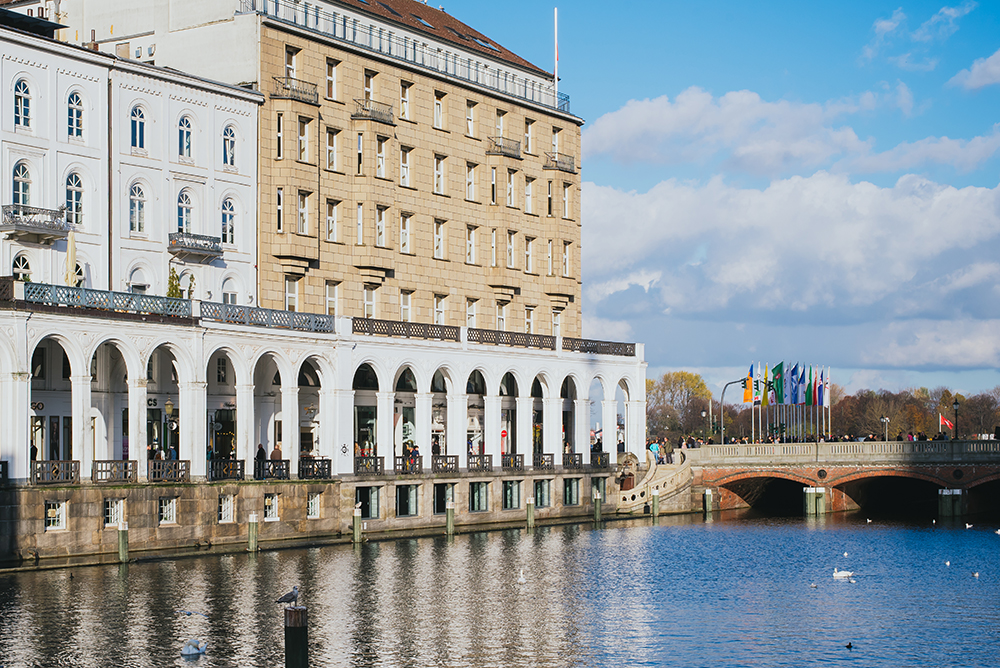 Paris
The terror attacks occurred in Paris only a few days before I was scheduled to fly there, so I delayed my visit for a week and arrived in late November instead. There was no way I was going to be cancelling my trip — I love Paris more than any other city in Europe! I stayed in one of Special Apartments Paris' gorgeous apartments and spent my days dreaming that this was my permanent home.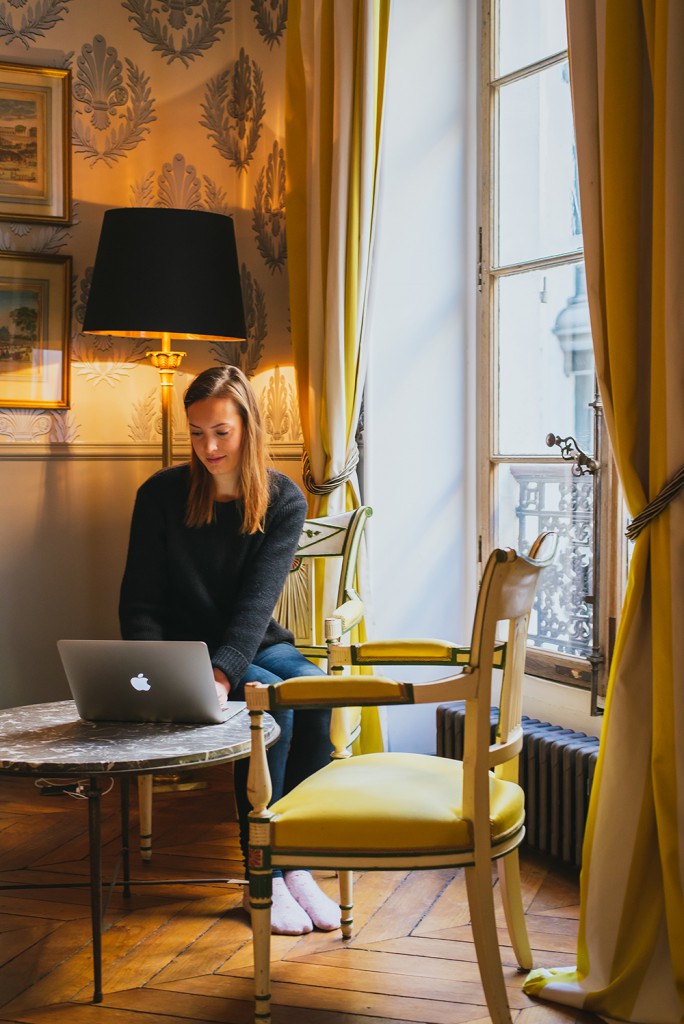 And of course I posted a photo diary of all the dreamy moments.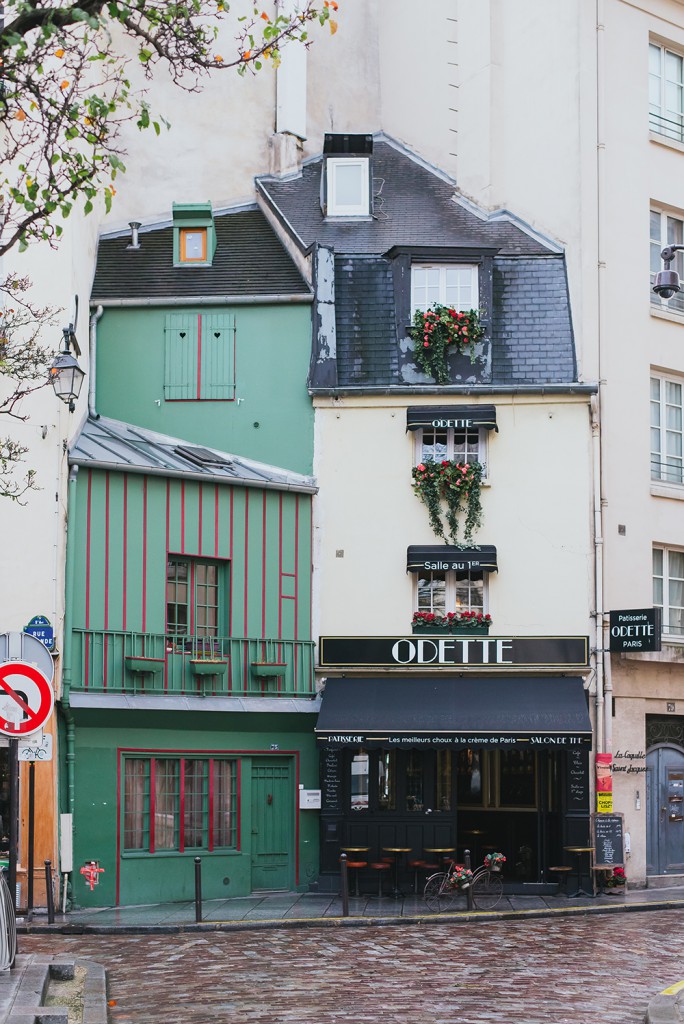 December
Learning to ski in Val d'Isere
Determined to have the ultimate winter experience before I leave Europe for summery Australia, earlier this month I headed to Val d'Isere in the French Alps on a blogger press trip for Powder White, a bespoke ski operator. I was a little anxious about skiing since I hadn't skied for a decade, but I ended up picking it up quite quickly and having easily one of the best trips of the entire year! I was skiing blue runs by day two, made some great new friends and enjoyed aprés ski a little too much. I just want to relive that trip all over again! Stay tuned for the post on World of Wanderlust soon.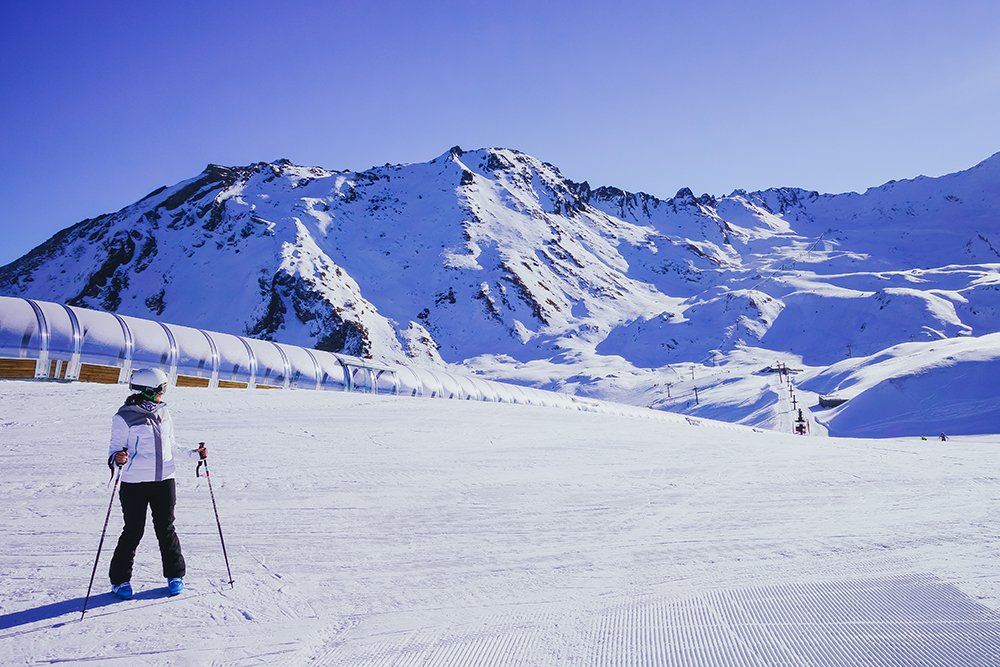 Saas Fee
As if one trip to the Alps wasn't enough, I spent the following weekend in Saas Fee in Switzerland, celebrating the opening of a new luxury alpine lodge, The Capra, again for World of Wanderlust. From the two-starred Michelin chef cooking up a storm in the restaurant, to wine tasting in the cellar, from relaxing in the spa to cosying up by the fireplace with negronis, I couldn't think of a better way to end the year.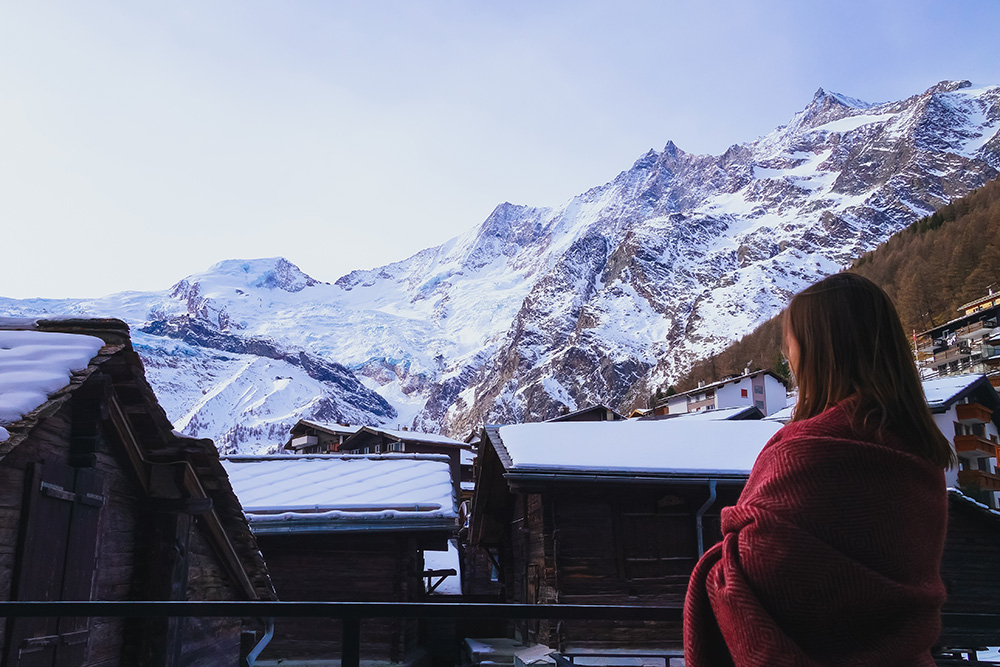 And there you have it! My year summed up! Before I began to write this post, I actually had no clue how ridiculously massive this year was. Now, looking back, I can't believe the kinds of experiences I've had this year and feel so grateful for it all. This year and in particular these past six months, I really feel like I'm living the width of my life, not just the length of it. I am so excited to see what 2016 has in store!
If you're interested in reading about my year in 2014, read: 2014 in Review.
Tell me: what were your highlights of 2015?
Disclosure: some of the links in this post are affiliates which earns me a small commission at no extra cost to you. Thanks for supporting The Department of Wandering!