What a HUGE year it's been. I feel like I say that every year (tell me it's not just me)! Whilst last year was all about the most incredible travel opportunities, the biggest journey of the year this time around was a far more personal one. The past twelve months have been full of the highest highs and lowest lows. I didn't do quite as much travel as last year because, gosh, this year was FULL in so many other ways. Looking back, I learnt a number of really important lessons and I'm seeing things with greater clarity than ever before. In last year's review post, I only wrote about the highlights but life isn't really like that is it? So here's a month-by-month look at my 2017, the highs, the lows and everything in between:
2017 in review:
January
Moving to London for two months!
Almost as soon as the new year began, Ben had to jet off to London for a few months for a work project. Keen to soak in at least a few more weeks of the Aussie summer, I joined him a couple of weeks later and ended up staying for two months. I'm so grateful that my job allows me to pick up and work from anywhere. I spent my days working from cafés and exploring all the pretty streets. I wrote this handy beginner's guide to London full of essential tips for first-timers too.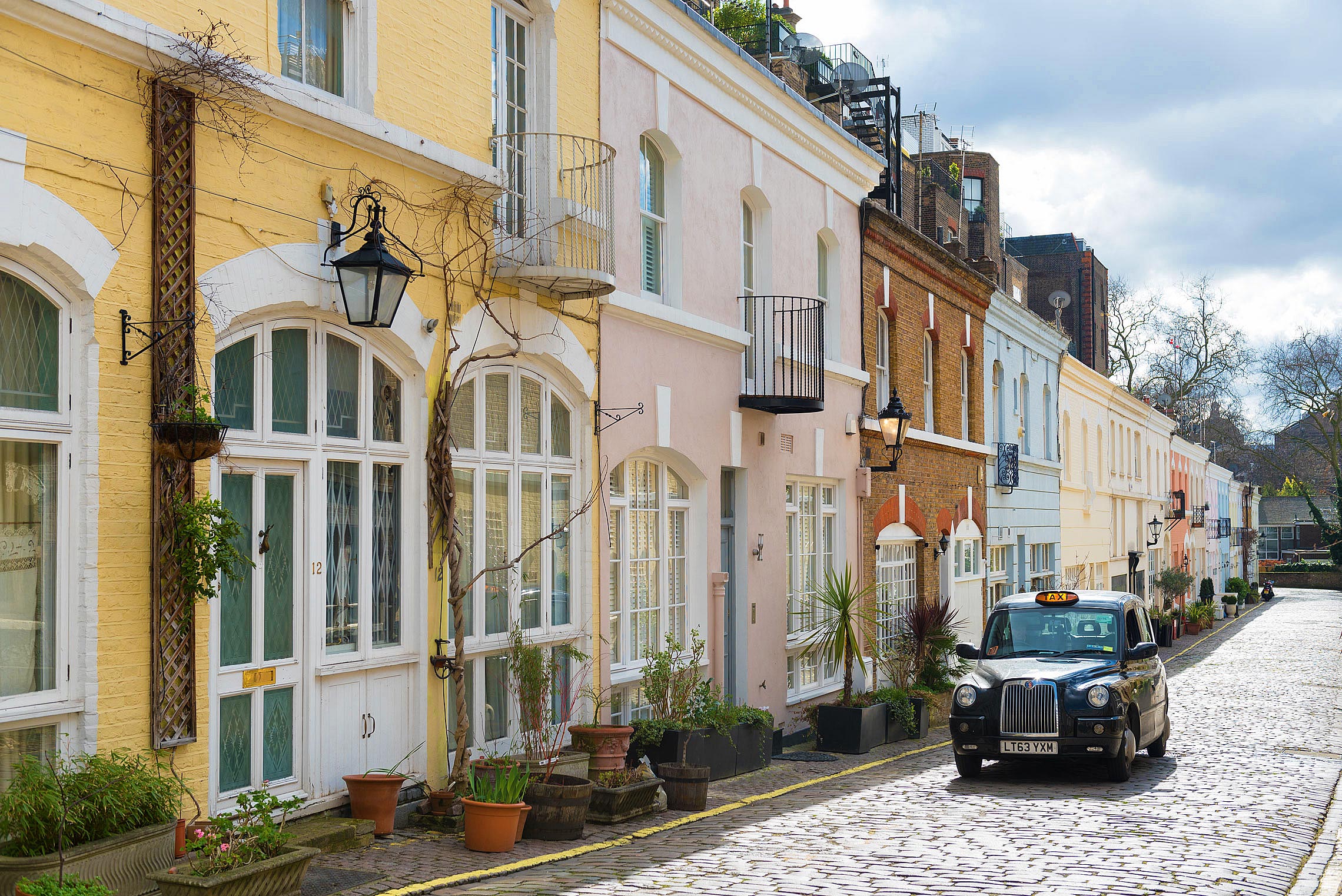 February
A birthday in Paris – what could be better?
If you could go anywhere in the world for your birthday, where would you go? Would Paris be up there? Ben and I always take each other on a trip for our birthdays (because memories make the best gifts) and when he asked me where I'd like to go, there was only one place. Paree! We were so close after all! We made a weekend out of it and took the Eurostar to and from London. It was the most special birthday I've ever had.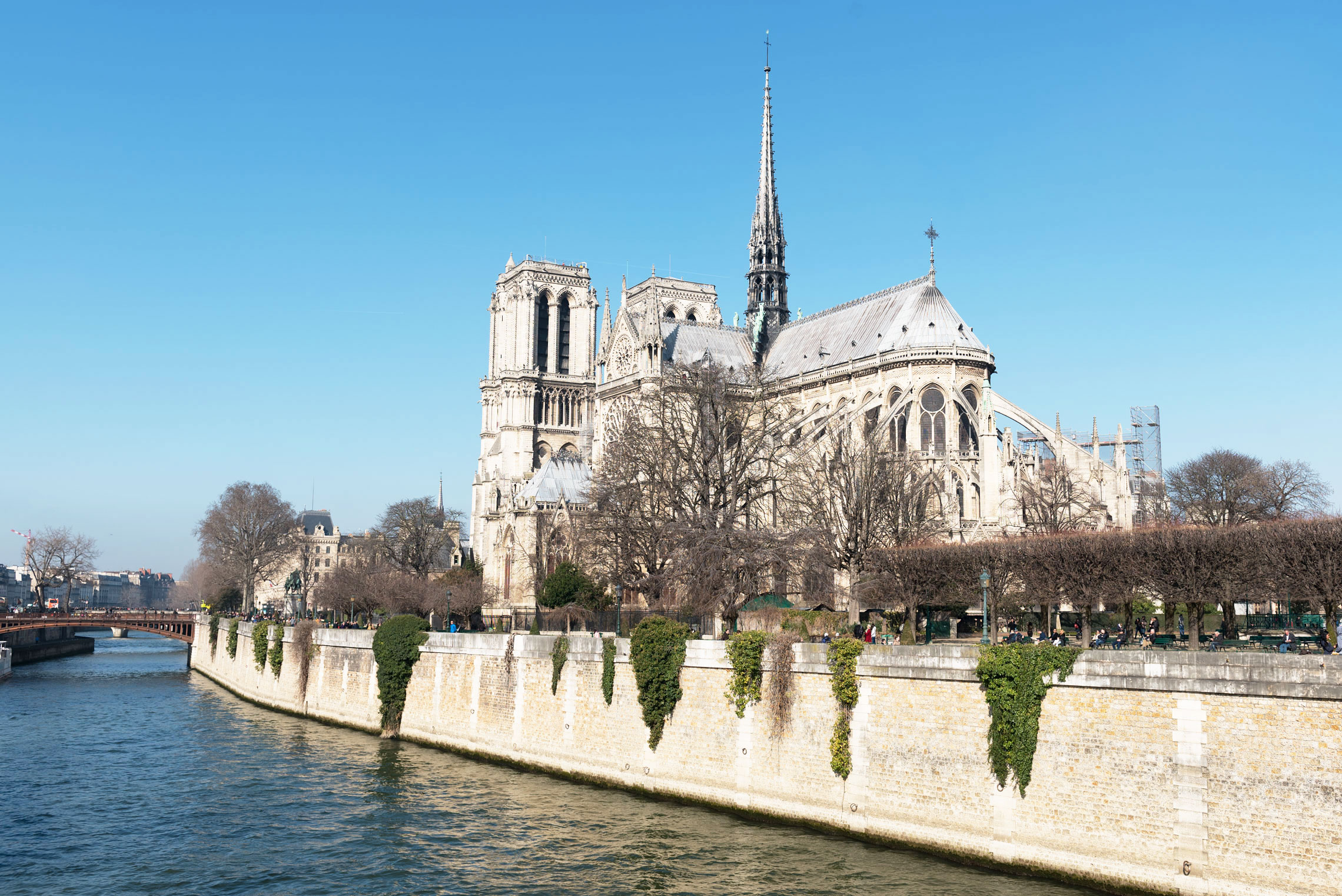 Taking the leap and hiring a contributor
While managing this blog is a huge part of what I do, it's not my only role. In between publishing new posts at least twice week, working on freelance commissions and developing the upcoming blogging e-course, I started to feel like I was just juggling too much. So in February I decided to hire a contributor to help with some of the blog content. It was a scary prospect but it's important to invest in order to grow. I am so happy with how it's worked out and I hope you've enjoyed Mikkel's articles as much as I have! You can get to know her a little better in this interview.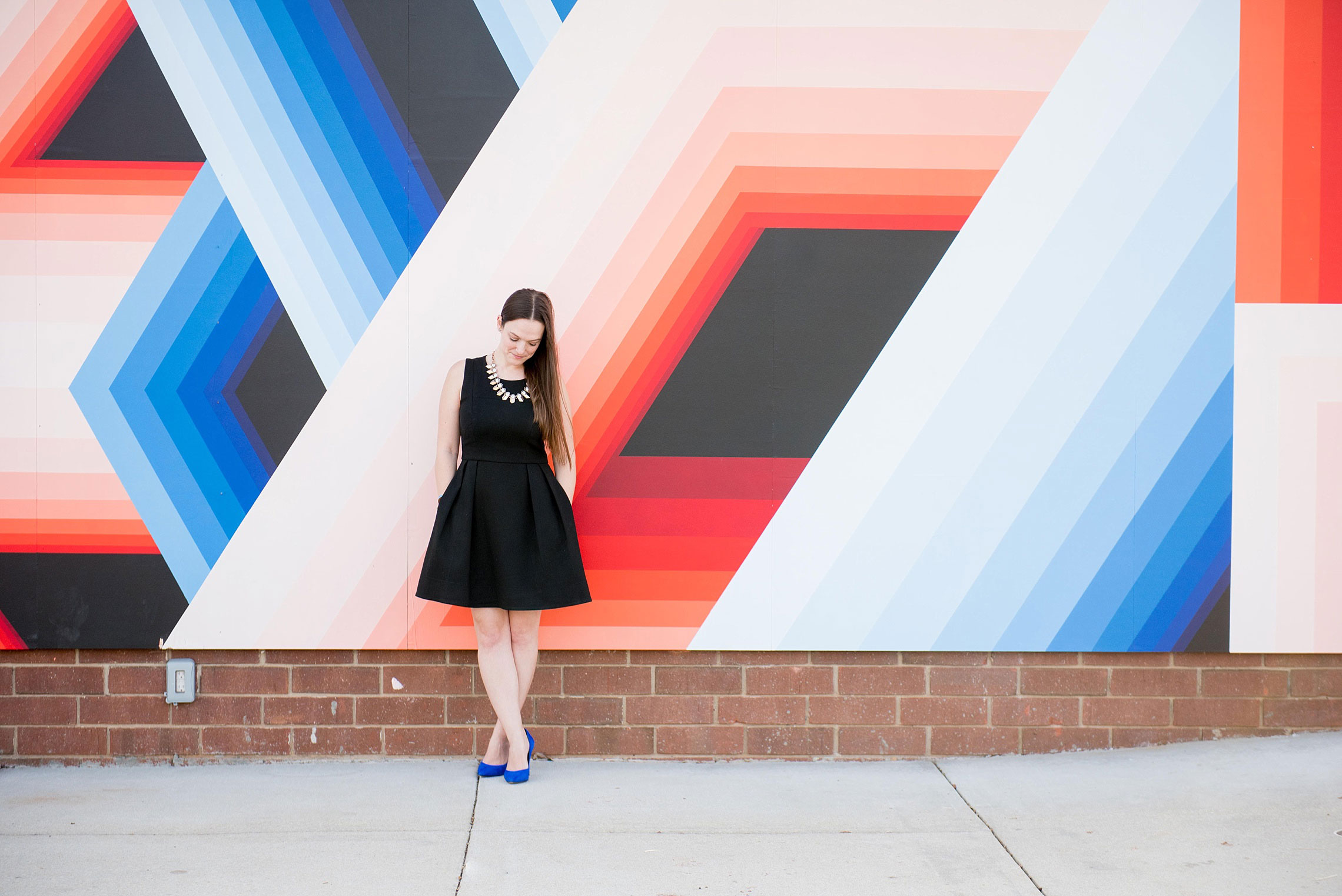 March
A quick trip back to our second home, Berlin
We couldn't leave Europe without popping across to Berlin. If you didn't know, we lived in Berlin for about three years before moving home to Australia at the beginning of 2016. Berlin is so special to us – it's full of dear friends and the home of so many memories. It was in Berlin that I quit my full-time job to start blogging and freelancing full-time. Whenever we're in Europe a visit back to our second home is a must.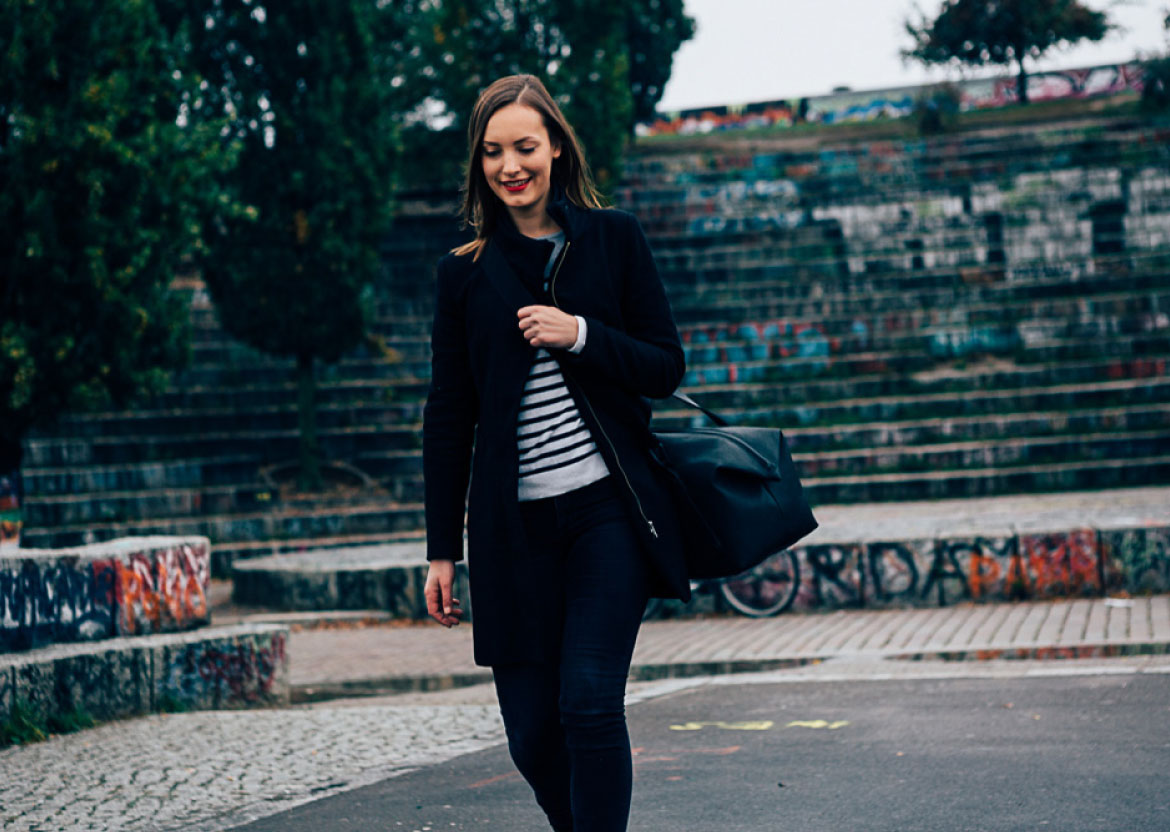 Goodbye Europe, hello Australia
Come the end of March and I was back on a plane back home to Australia. After two months in chilly Europe I was ready for that warm Australian sun again! Since we had been in New Zealand for most of December and then found ourselves in Europe almost straight afterwards, we'd hardly been home in months. I was looking forward to some down time, being in my own space again and getting back into a healthy, normal routine once more.
The launch of The Department of Wandering's Laptop Army
This month, we also launched our private Facebook group, The Department of Wandering's Laptop Army. This is a space for bloggers, freelancers and anyone in the digital media scene to ask questions, collaborate and seek support. We set goals, share our challenges and triumphs and lift each other up. I have loved hanging out in this community this year, connecting with those with similar visions and dreams and sharing my insights. There's plenty of room for new members so come join us!
April
Byron Bay
You know how I mentioned before how my husband and I book each other trips for our birthdays instead of giving gifts? Well, for Ben's birthday, I took him to Byron Bay. Can you believe that I had never been to Australia's most loved beach town? As soon as I arrived, I never wanted to leave. The coffee and food scene were next-level and the beaches absolutely pristine. It was totally my kinda scene. Here's a quick guide to the best of the bay.
May
We can just about write May off since I basically spent the whole month on the couch! I was struck down by a nasty virus which wiped me out for most of the month. I was in and out of the doctor's office a bunch of times and I even had to cancel a press trip that I had been really looking forward to.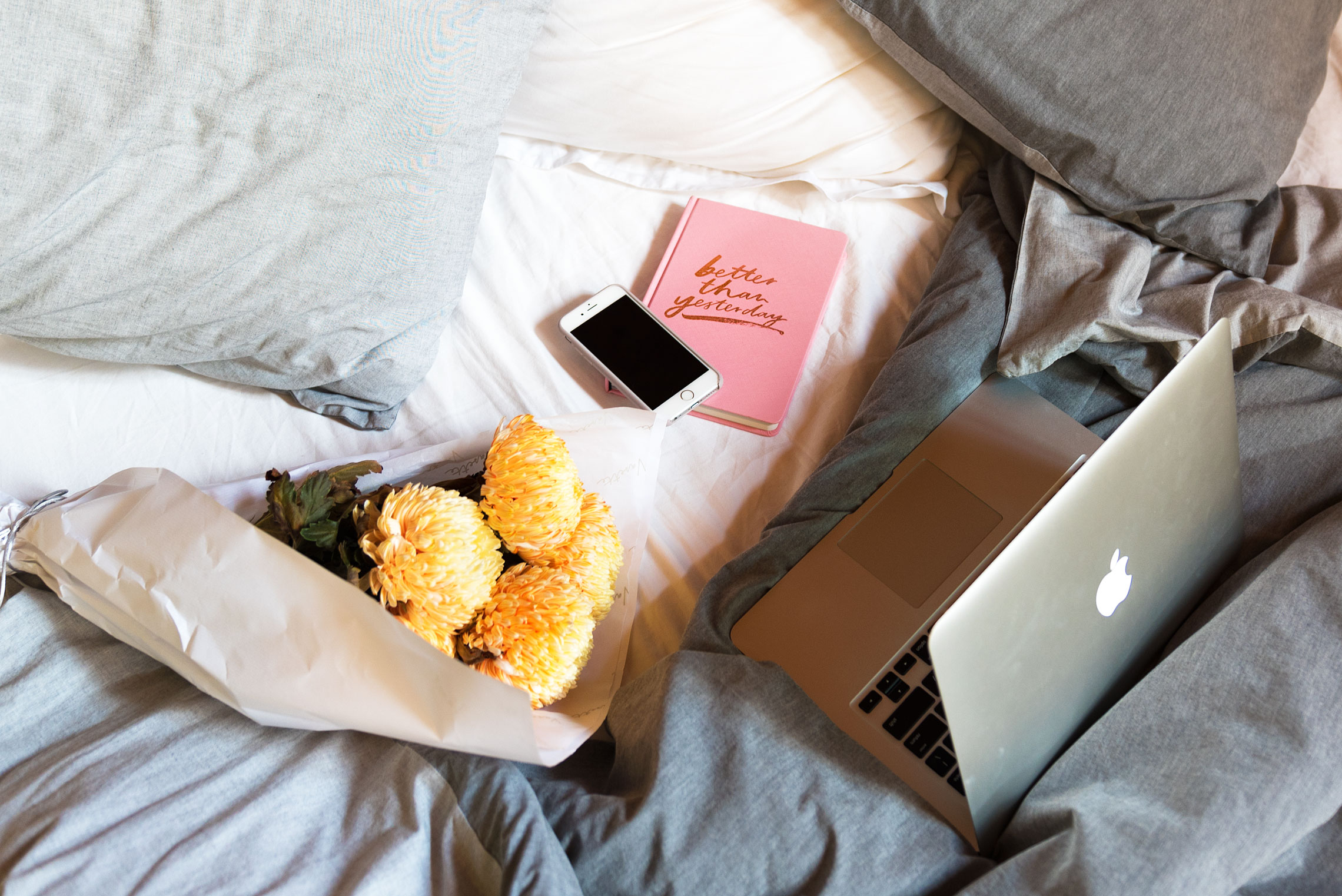 June
Our editorial team grows even bigger!
Things were going really well with our first contributor, Mikkel, and so a few months later, I decided to advertise another contributor position. I was completely bowled over by the response – literally hundreds of applications landed in my inbox. After carefully sifting through every single one, Samantha joined our editorial team. Read the interview we did with her here. I feel so lucky to be working with such talented writers and photographers as these two. Having contributors has allowed me to take on other projects, get ahead with content and really focus on moving The Department of Wandering forward as a business.
Running away to a walnut farm in the High Country
In between planning a wedding, creating content and meeting deadlines, I couldn't remember the last time I'd taken a day off. I felt stretched and tired and the pressure was really starting to get to me. So, spontaneously, Ben and I planned a quick winter getaway up to the stunning High Country. We booked a little cottage on a walnut farm, complete with log fire and clawfoot tub. We were only away for a couple of days but it was so re-energising and just what I needed.
July
A hen goes winery hopping
A few weeks before my wedding date, all the special ladies in my life got together for my Hen's do. Instead of a boozy night on the town, we spent the afternoon winery-hopping down at the beautiful Mornington Peninsula, which is about an hour south of Melbourne. It was such a fun day and exactly the kind of celebration I had imagined.
Jetting off to get hitched!
The wedding countdown was almost up! In late July we flew up to Far North Queensland a few days ahead of the rest of our guests to do some last-minute wedding coordination. It was the most surreal feeling taking my wedding dress through airport security – I was paranoid something was going to happen to it! All was fine in the end though. We had a few meetings with our vendors and then waited for our guests to join us.
August
Tying the knot
On the 02.08.17, after 11 years together, I married the love of my life. We planned a beautiful, intimate destination wedding with only a very special few. You can see some of our favourite photos here. It was (very) far from a traditional wedding (I think we about broke just about every tradition in the book!) and that's what made it so personal and special for us. This was the biggest highlight of the year!
Shooting an exciting video project
Back home in Melbourne after the wedding, I hired a videographer to shoot the promotional video for our upcoming blogging e-course. I was thrown really far out of my comfort zone for this, which is always a good thing. I'm not used to being filmed but I actually enjoyed it far more than I thought I would. Originally, I'd originally planned to launch the course this year. Once development got underway, however, the whole nature of the program shifted and hugely increased in both scope and value. This meant launch was pushed back to 2018 but for a much more exciting and expansive product. I can't wait to share it all with you in the first part of next year.
September
Honeymooning at the #1 hotel in the world
Where does a travel blogger choose to honeymoon? I spent months researching exotic, potential destinations (it was almost as fun as planning the wedding) and, in the end, we just couldn't look past Nihi Sumba Island, the #1 hotel in the world. Aside from our wedding day, the week we spent together there was the most special week of our lives. It was the most luxurious and beautiful place we have ever stayed. I loved it so much I even cried when we left! Extreme I know, but that's how memorable our stay was. I haven't written about it on the blog yet but I do plan to do a full review soon (because you really do have to go yourself).
October
Finding out I was pregnant
Ben and I decided that we wanted to start trying for a baby after the wedding and in early October I found out I was pregnant. I can't describe how excited we were. I felt the changes in my body immediately and even though I was tired (oh SO tired), constantly hungry and light-headed, I loved every second of it. Suddenly, work became less important and it was really hard to find the energy or motivation to write. This made me feel guilty at first since, as a blogger, you always feel like there's something you 'should' be doing. I reminded myself though that I needed to listen to my body and just take the pressure off. There were far bigger things happening.
November
Moving house
While we loved our warehouse loft in Melbourne, we'd been feeling like we wanted something bigger for a while. We'd been looking for months, attending inspection after inspection, when finally we found a spacious townhouse that we loved. We put in an application and got it! Luckily, our leases overlapped by about a week so we could move slowly. It's so nice to be all settled in now. I think our view of the city is pretty awesome, don't you think? I'm excited to share some of our interior styling soon.
Miscarrying
Sadly, when I was just over 9 weeks pregnant, we found out that the baby had stopped growing. My body hadn't realised and still thought I was pregnant so I booked in for a D&C procedure a few days later. I think it was the hardest thing I have ever gone through. This blog turned into a journal of sorts and I poured my emotions out online, writing a few posts about the process and how I was feeling. It really helped me process everything. You can read them all here.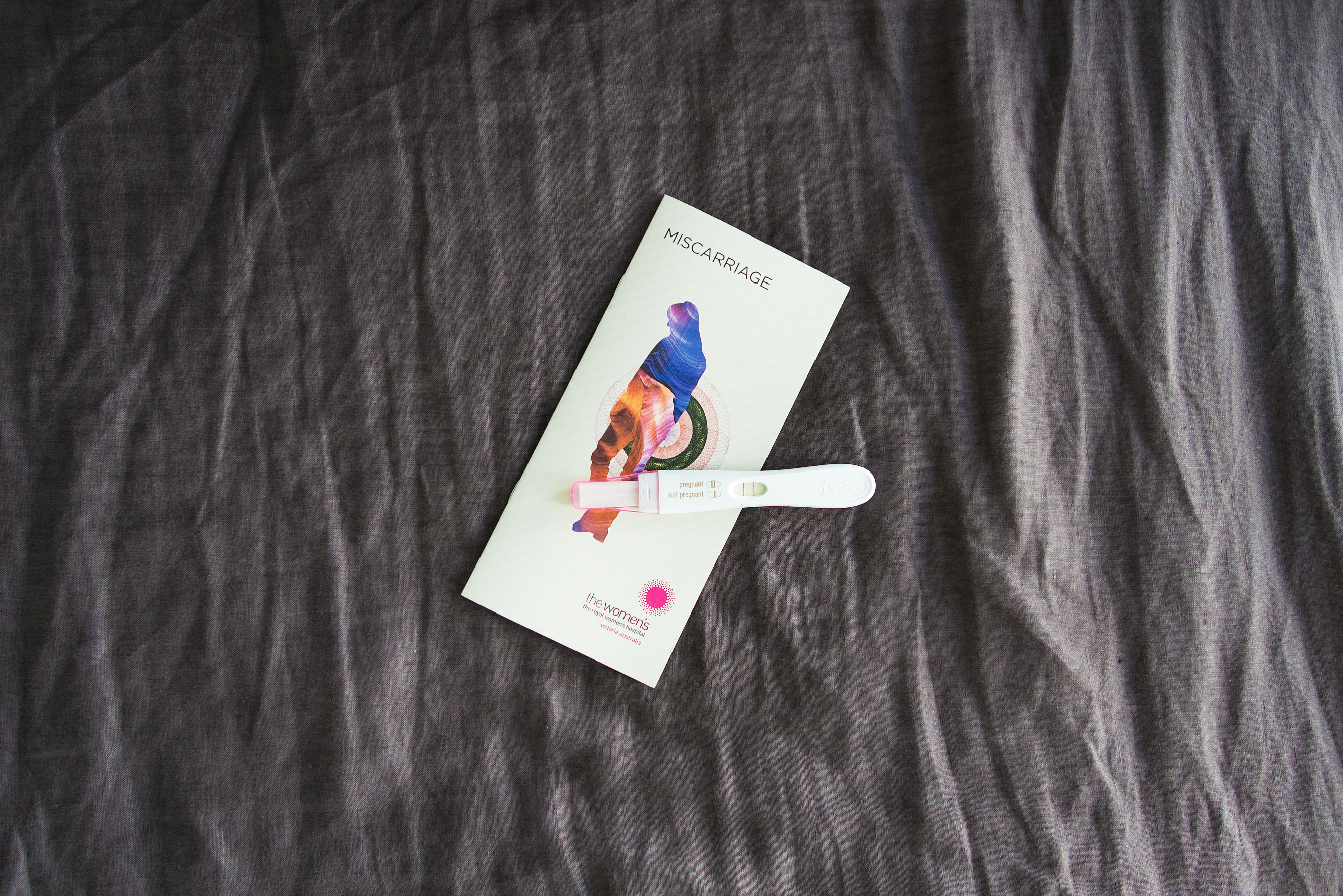 December
Healing and reflecting
The past month has been all about being kind to myself and doing what feels good. When the miscarriage happened, I wondered how I would look back on it down the track. Since pain always causes so much growth, I wondered what lessons I'd learn from this. I'm sure there is much more to be revealed but already I feel like I have learnt a lot from this experience. I see some things quite differently as a result of having gone through it. I think there will be lots more to share about this in the new year. The past few weeks, I've finally felt ready to get back to work again, which is a good step forward.
2017, you've been a big one. But I have a feeling 2018 might just be even bigger.
Enjoy reading yearly review posts like this? Check these ones out from past years:
What has been your highlight of 2017? Share it in the comments!